Horizon Europe (2021 - 2027)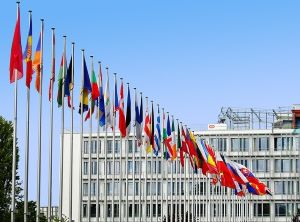 The new EU Research Framework Programme, Horizon Europe (2021-2027), is now on! With a total budget of 95.5 bio. Euros, it will offer funding opportunities:
for projects with a focus on basic or on applied research,
for individual applicants, and for collaborative projects,
with bottom-up programmes and top-down topics.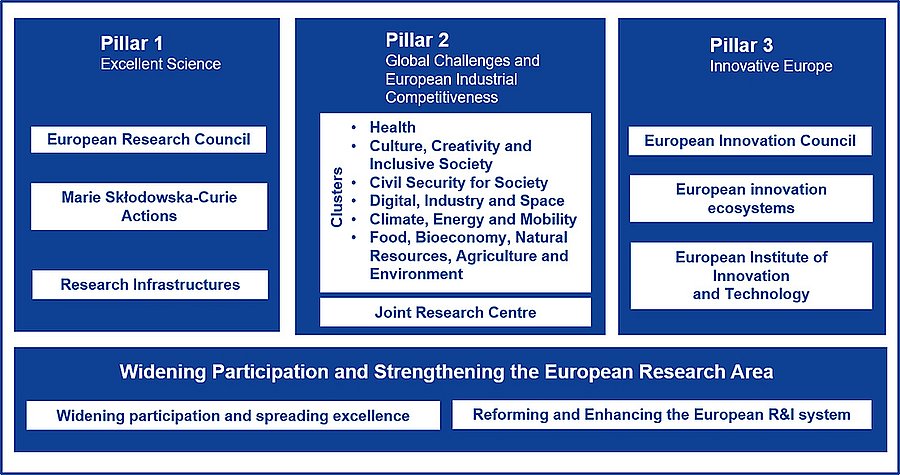 Horizon Europe is an ambitious programme for research and innovation, tackling climate change and intended to contribute to the UN's Sustainable Development Goals, while boosting the EU's competitiveness and growth.
There are some novelties in the new EU Research Framework Programme, among them:
Missions: Sets of measures to achieve bold, inspirational and measurable goals within a set timeframe. There are 5 main mission areas as part of Horizon Europe.
Open science policy: Mandatory open access to publications and open science principles are applied throughout the programme, including data management and citizen science approaches.
The ERC offers up to 5 years funding and up to 2.5 mio. Euros (plus additional resources for equipment) for excellent individual researchers in and outside Europe. The ERC programmes are investigator-driven, bottom-up and open to all disciplines.
Researchers can apply for ERC Grants in all stages of their career: Starting Grants for young researchers (who have held a PhD-degree for a max. of 7 years), Consolidator Grants for more experienced postdocs (up to 12 years since PhD), and Advanced Grants for established researchers.
Small groups of 2-4 researchers (and their teams) can apply for the Synergy Grant, offering up to 10 mio. Euros for a period of 6 years.
The ERC website provides all information and an abundance of resources for interested candidates.
Please get in touch with us if you consider an application!
The Marie Sklodowska Curie Actions (MSCA) foster mobility of researchers in Europe and beyond.
Postdoctoral fellowships:
12-36 months for a reserach project at a host organisation in an EU member state / Assoc. country, or in a country outside Europe with a mandatory re-integration phase in Europe,
for researchers of all disciplines with a max. of 8 years postdoctoral experience since PhD,
who have not worked or lived in the target country for more than 12 months within the 3 years prior to their application (mobility rule).
For more information, please get in touch and have a look at the MSCA website.
More MSCA funding opportunities: