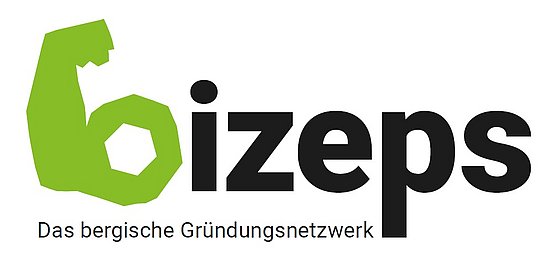 Bizeps - The Bergisch start-up network
bizeps is a competence network of the Bergisch region for the support of academic start-ups.
It offers students, academics and graduates free initial advice. bizeps provides support in applying for funding programs for start-ups, offers information events, workshops and a start-up roundtable, and also arranges for competent advisors.
Cooperation partners in the network are UniService Transfer, the Startup Center of the University of Wuppertal, the chairs of Business Startup and Economic Development, Startup Pedagogy as well as the Institute for Startup and Innovation Research of the University of Wuppertal, the Startup and Technology Center Solingen GuT, the Stadtsparkasse Wuppertal, the Technology Center Wuppertal W-tec, the VDI Bergische Bezirksverein, as well as the economic development agencies of the cities of Remscheid, Solingen and Wuppertal.