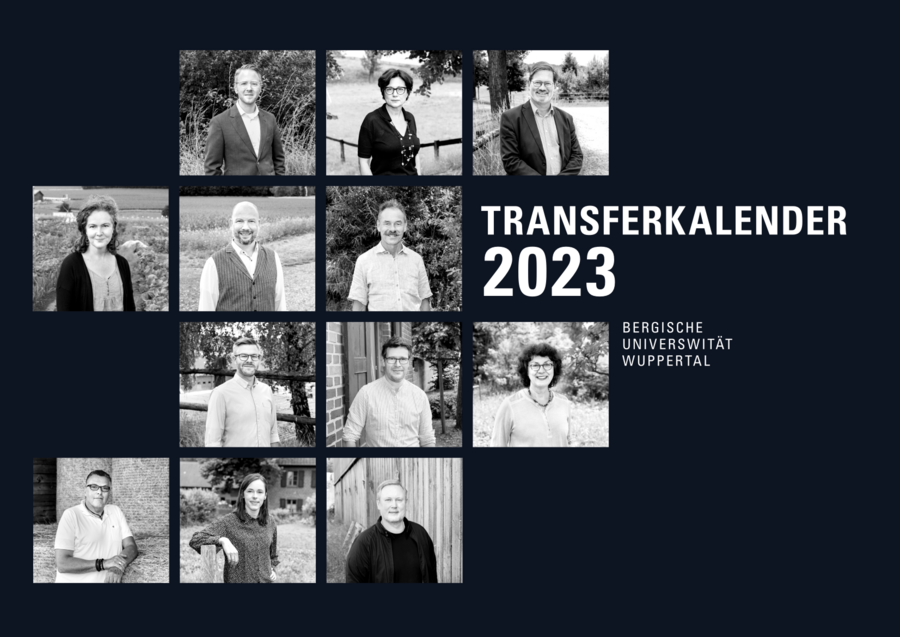 Modern agriculture
The Bergische Universität as a guest at the Wuppertal farm 'Gut zur Linden
Dear calendar audience,
"Old McDonald had a farm, E-I-E-I-O...", many of us still know this song from our childhood days, when we used to imitate the sounds of the animals while singing. Farm life is still associated with the feeling of vacation and romance for us, although farms have changed over the years to meet the changing demands. This year, our calendar picture series features the Vohwinkel farm Gut zur Linden, a modern, 16th-generation family farm that, in addition to farming and raising livestock, also maintains a farm store where regional products can be purchased.
Our 12 scientists* participate in different actions and were supported animal, mechanical or vegetable. With these pictures you will get an impression of the versatile work on a modern farm, whose history goes back to the 15th century.
As always, you can read the stories about our scientists' projects on the back pages of the calendar.
I am pleased to present our fifth transfer calendar and hope you enjoy looking at it as much as we enjoyed creating it.
Yours
Uwe Blass M.A.
UniService Transfer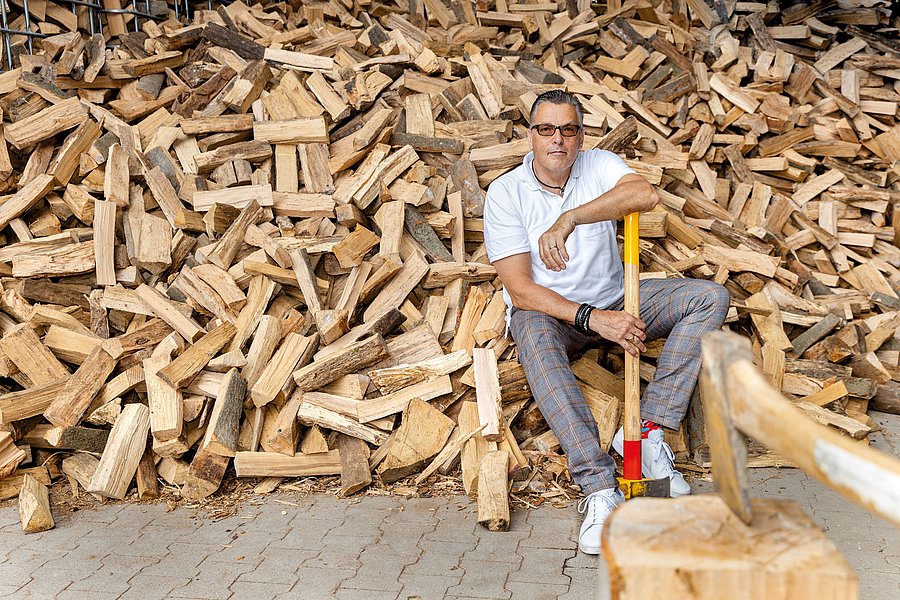 February
Photo caption: Prof. Dr. Peter Wiesen
Physical and Theoretical Chemistry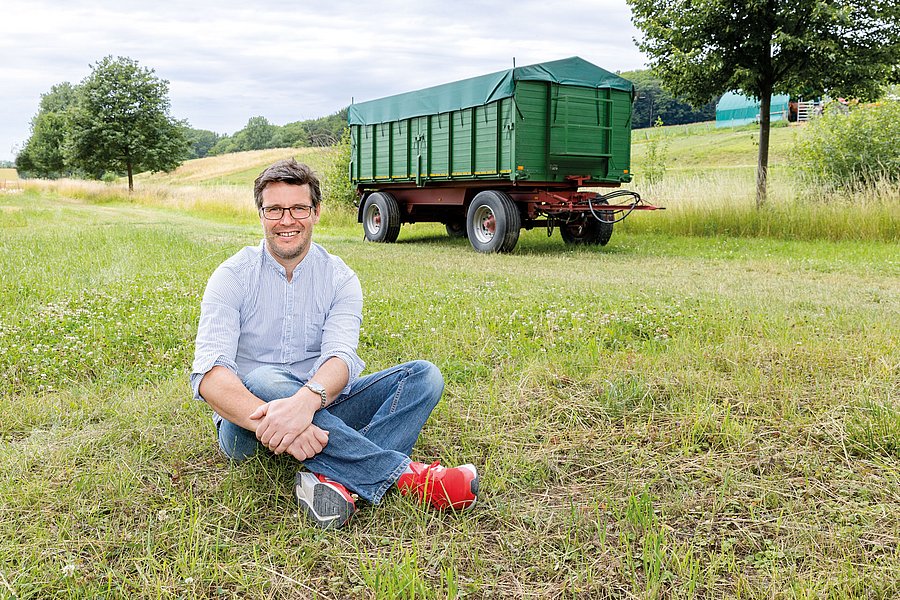 February
Photo candidate: Prof. Dr. Martin Simon
Molecular Cell Biology and Microbiology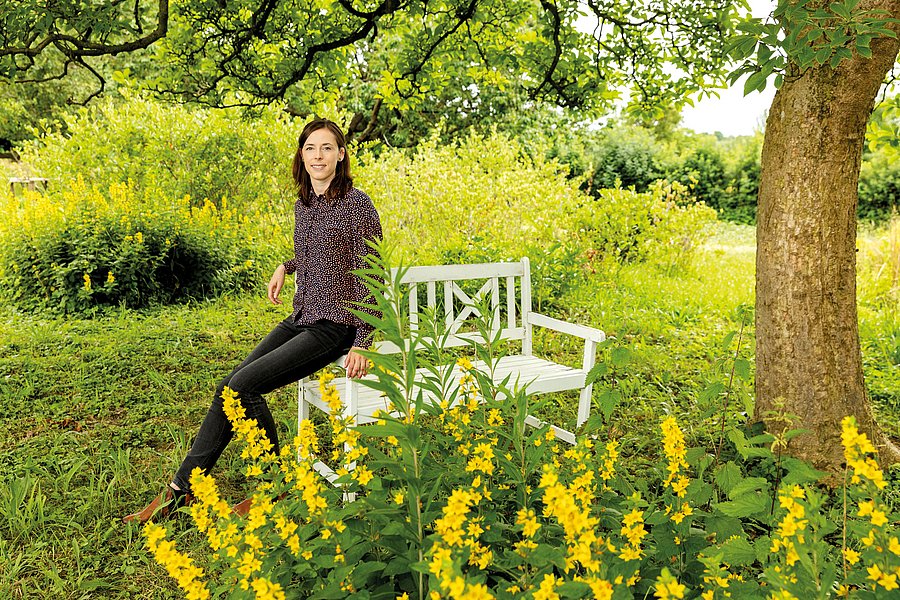 March
Photo caption: Prof. Dr. Miriam Schwarzenthal
Junior Professor at the Institute for Educational Research in the School of Education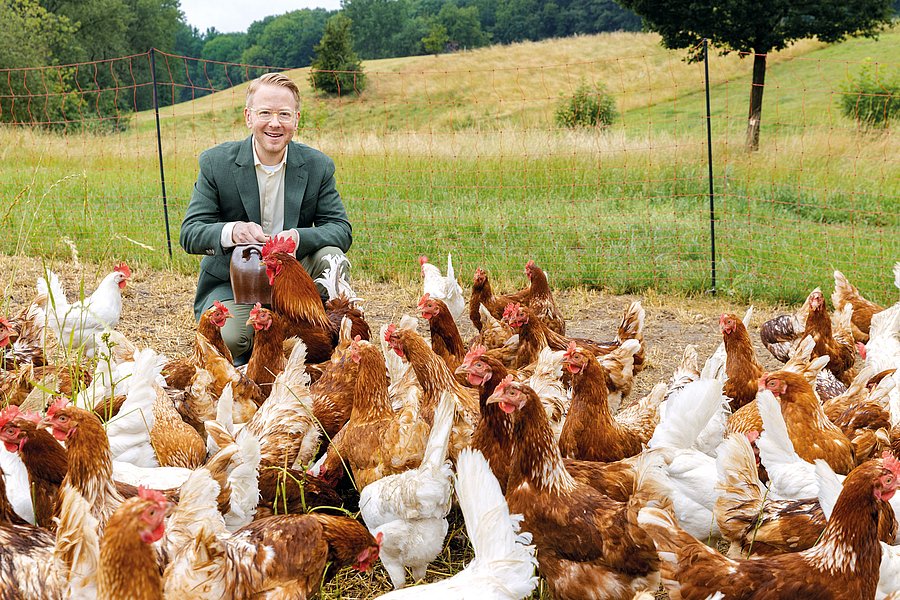 April
Photo candidate: Prof. Dr. Christian Klein
Modern German Literary History / General Literary Studies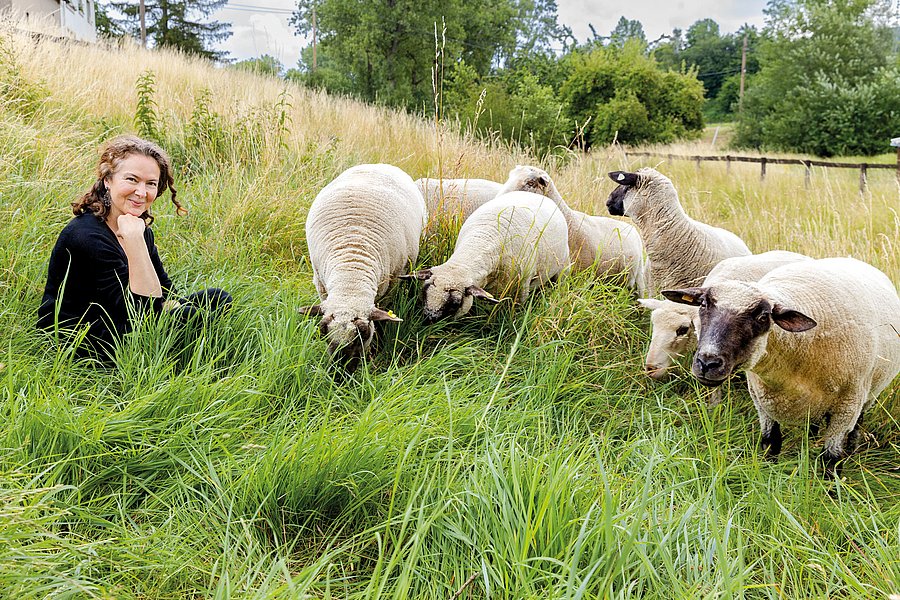 June
Photo candidate: Dr. Carmen Pérez González
Lecturer in the History of Science and Technology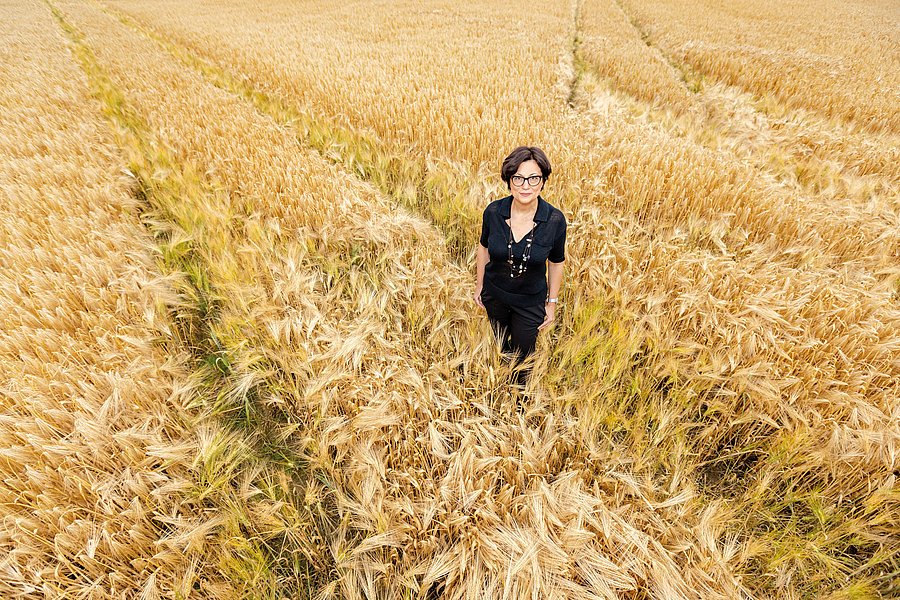 July
Photo caption: Prof. Dr. Rita Casale
General Educational Science / Theory of Education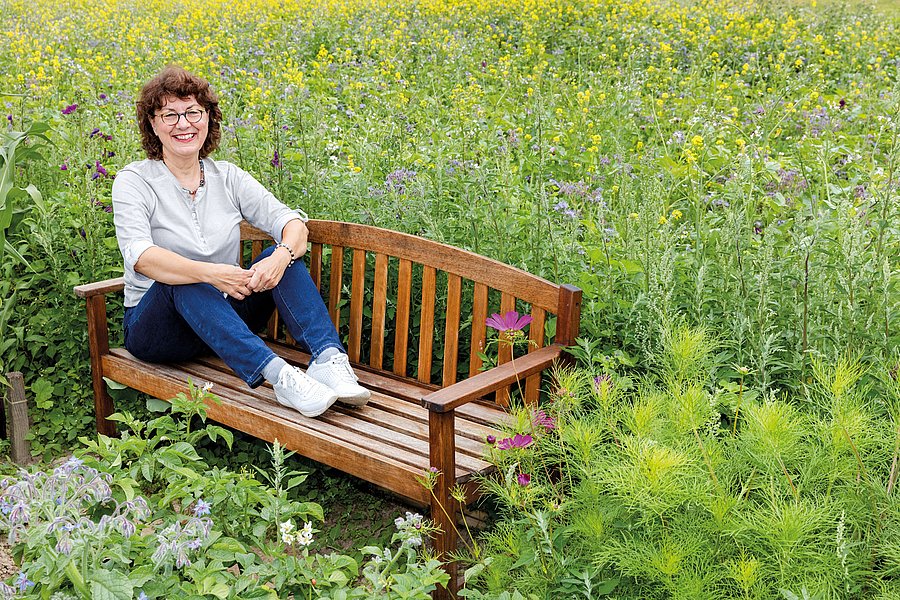 August
Photo candidate: Dr. Heike Baranzke
Theological Ethics of Catholic Theology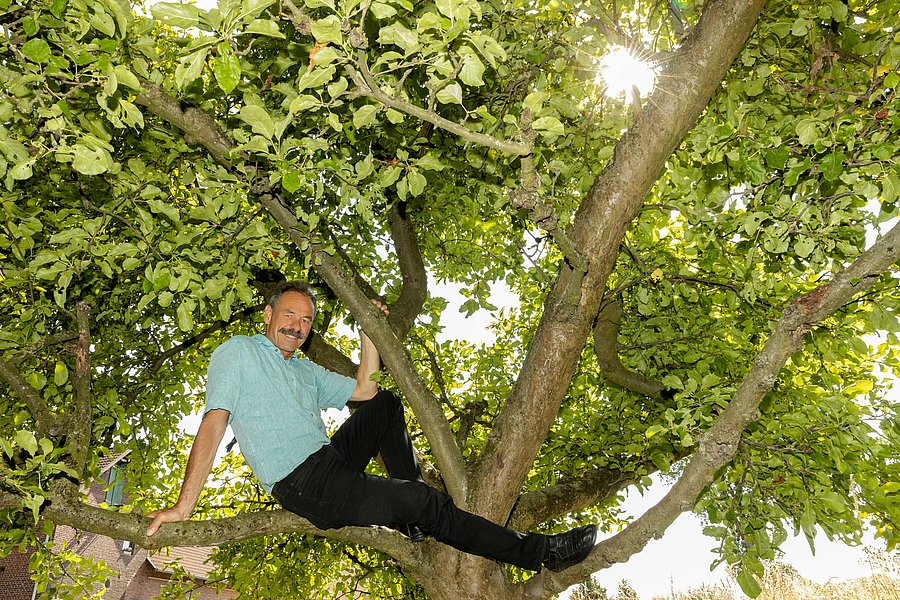 September
Photo caption: Prof. Dr.-Ing. Axel Schumacher
Chair for Optimization of Mechanical Structures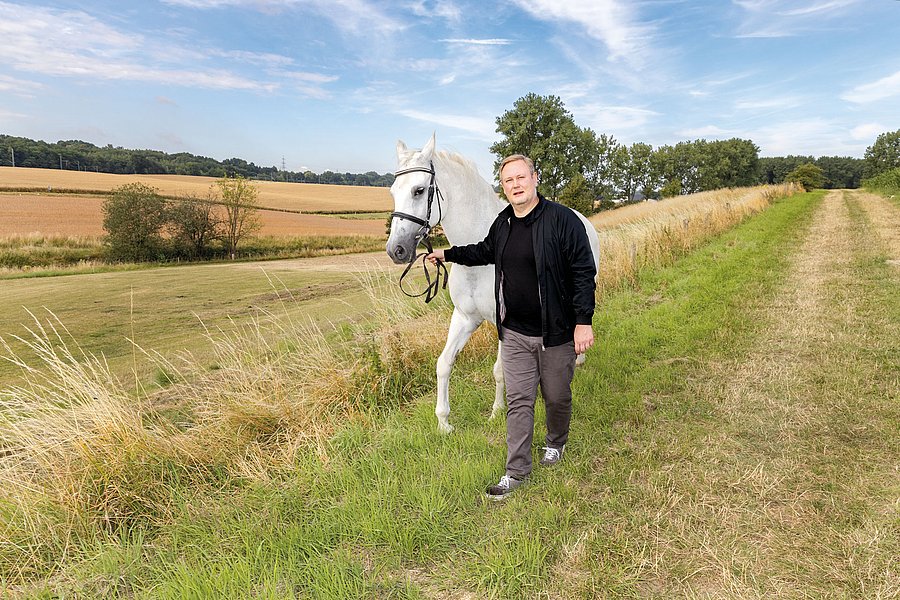 October
Photo candidate: Dr. Tim Lukas
safety engineering / Spatial concepts of risk and safety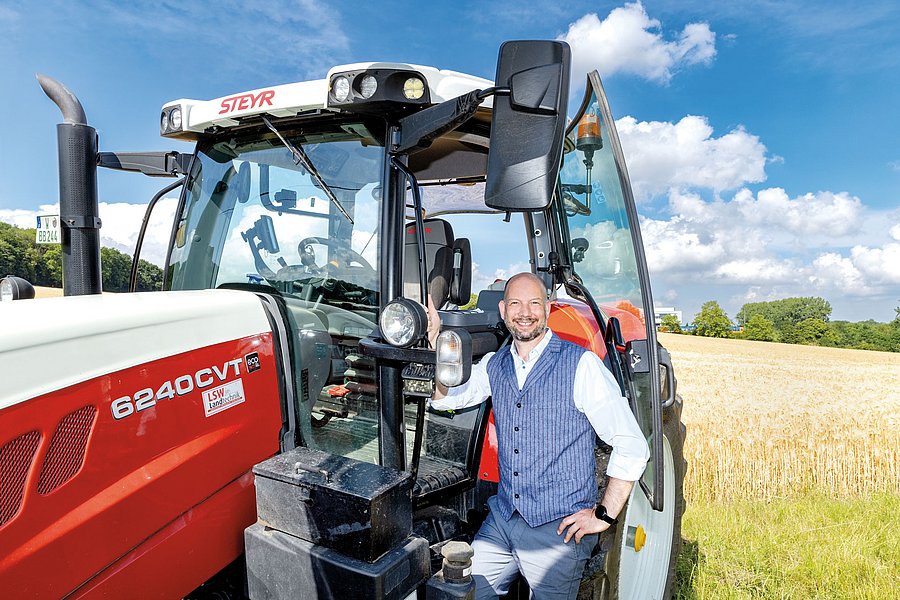 November
Photo caption: Prof. Dr. Stephan Zielke
Endowed Chair for Multi-Channel Management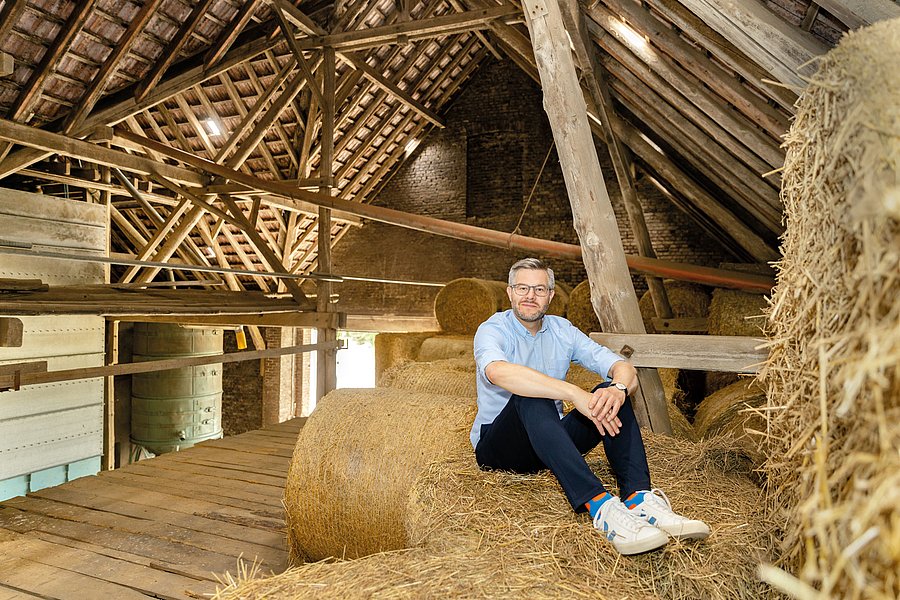 December
Photo candidate: Dr. Antonius Weixler
Teacher for Special Tasks / Modern German Literary Studies