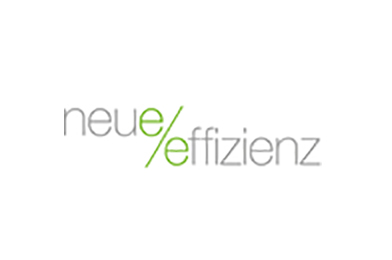 Neue Effizienz gGmbH
Neue Effizienz is a regional association of the municipal utilities, the University of Wuppertal, the Wuppertal Institute for Climate, Energy, Environment and the municipal and regional economic development institutions of the Bergisches Städtedreieck Wuppertal, Solingen, Remscheid. Since May 2013, it has been recognised as an affiliated institute of the University of Wuppertal.
The core task of Neue Effizienz is to establish the region as a resource efficiency location by promoting innovation, science and technology transfer, networking the various economic interests and bringing together the actors and activities. The main fields of action are industry, smart city, energy and mobility, with digitalisation very often acting as a driving force for innovations in the aforementioned areas.