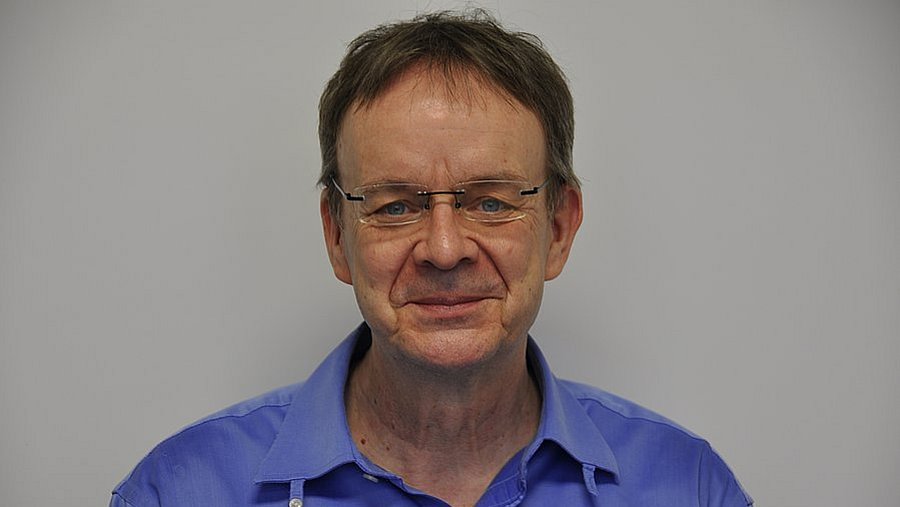 Monkeypox in Germany
The epidemiologist Priv-Doz. Dr. Jean Baptist du Prel on a viral infection that should not be underestimated.
"You always have to be vigilant," says Priv.-Doz. Dr. Jean Baptist du Prel, an epidemiologist at Bergische University, because "sometimes you can't tell people are infected." The first cases of monkeypox, originally identified in 1970 in Zaire, now the Democratic Republic of Congo, were identified in Germany last May. About 3700 cases have been reported to the Robert Koch Institute (RKI) since then. After an initial rise in the number of cases, these were already declining again in the fall. The World Health Organization (WHO) had declared a public health emergency. It had withdrawn this in May this year due to the decreased case numbers, with the indication that due to the importance further preventive measures should be taken and intensive research should be pursued. "Monkeypox, now known as Mpox, is a so-called zoonosis, meaning the disease is transmitted from animals to humans. In this case, it is mammals, i.e. rodents, or even monkeys." That's where the name comes from, the expert explains. "Mpox stands for monkeypox, or monkey pox, but people avoid that name today." The virus was first discovered in monkeys in 1958, but they usually have nothing to do with the outbreaks today. WHO decided to change the name in November 22 because it generally wants to avoid any references to countries, regions or animals in diseases.
Long incubation period
Monkeypox is a relative of smallpox, which has been eradicated for 40 years. Their incubation period is very long, and humans are contagious even before that. "That's actually a problem, as with many other infectious diseases," du Prel explains, "because you're operating a little bit in the dark, because you can't tell people are infected before the first symptoms of the disease appear. But they can already be contagious. The incubation period is five to twenty-one days, and that's a relatively long period." Complicating matters, he said, are cases that never develop classic symptoms of the disease but are still contagious because some can also be spread through the respiratory tract in close contact. Typical symptoms of an Mpox infection are vesicles and pustules that crust over and fall off over time, including in the genital and anal areas.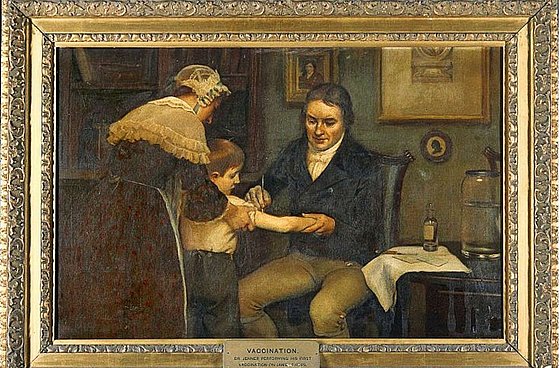 Infection via skin contact
"The main transmission route is close skin contact" explains du Prel, "especially these classic rashes have the highest virus concentrations. A classic situation arises during sexual contact because skin contact is particularly close there and these rashes can also occur in the genital and anal areas. That's where the risk of contamination is particularly high." To make matters worse, the infection is not always easy to recognize. Because the symptoms are variable, Mpox can also be confused with chickenpox. And of course, shame also plays a role, which means that infected people go to the doctor too late and may have already infected others.
More men than women affected
As a rule, more men than women are affected among those infected. In particular, infections are seen more frequently among men who have sexual contact with other men, du Prel says, adding that Mpox should not be explicitly counted as an STD. "Classically, yes, STD is defined as being transmitted through seminal fluid or vaginal secretions. But we don't really know that yet with Mpox. In this case, it is this skin contact that plays the decisive role through sexual contact, so it is not a sexually transmitted disease according to the classic definition." The transmission mechanism described also points directly to the protective measures that can be taken. "You should avoid close skin contact especially when people have a rash, because that's when the risk of infection is greatest. But there is also the option of getting vaccinated. The STIKO (Standing Committee on Vaccination) has recommended an indication vaccination for risk groups. The vaccine is called Imvanex. It's a third-generation smallpox vaccine that has an 85% probability of protecting in the event of an outbreak."
Danger averted?
WHO withdrew the declared health emergency in May. Still, WHO Department of Epidemic and Pandemic Preparedness Director Sylvie Briand stresses, "The virus could change, become more contagious or infect a vulnerable population that has been spared," referring to pregnant women and young children. The pathogen remains one of the three most dangerous groups of viruses from the animal world. That's why experts also recommend consistent surveillance. Rosamund Lewis, monkeypox expert at WHO even says, "We could have a virus variant in three years that is much less containable - that's a real risk." And du Prel also concludes, "Marginal is never the problem in Europe, there can always be a new outbreak. I think physicians should always think about Mpox viruses even if the pox-like rash is unclear."
Uwe Blass
Jean-Baptist du Prel studied human medicine at the University of Würzburg, where he also received his doctorate in 2000, and public health at the University of Düsseldorf. He was a research associate in epidemiology at the German Diabetes Center with teaching experience in epidemiology and medical biometry at the Universities of Mainz and Ulm. Since 2015, he has been a member of the scientific staff at the Chair of Occupational Science at Bergische Universität, where he teaches preventive medicine, among other subjects.