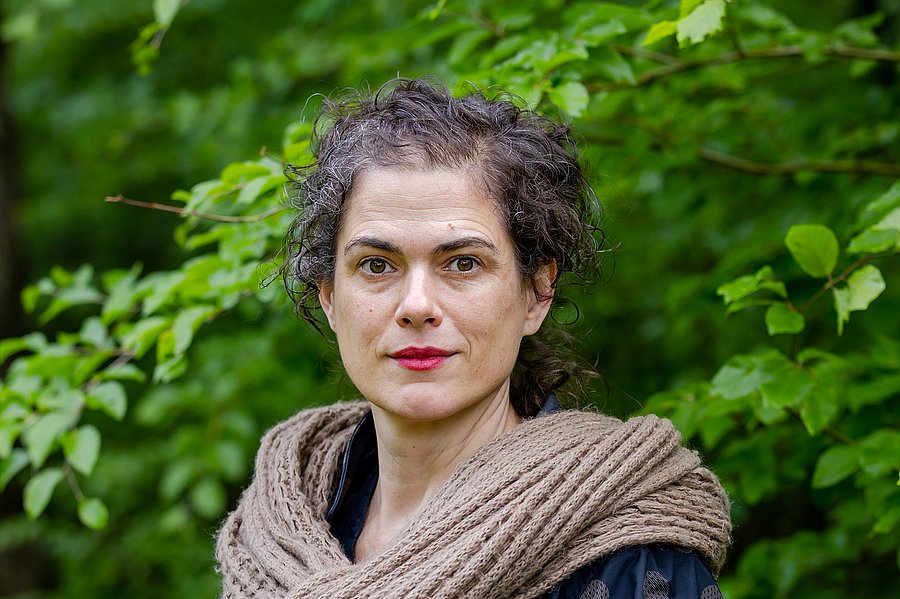 The meaning of imagery
Art professor Katja Pfeiffer on ideas and ways of art in the new exhibition "Kaleidoscope" at Bergische Universität
Brightly painted, open hallways with imaginative works of art await visitors to Building I of the Bergische Universität on Fuhlrottstraße and, under the motto "Kaleidoscope," show the enormous range of young art students. Fascinating, funny, sometimes disturbing and also indescribable are the semester works of the young artists to the viewers. Attempts to explain these works verbally are often difficult and our words seem to reach their limits. This is precisely where art professor Katja Pfeiffer comes in. "Finding a title for this year's exhibition turned out to be more complex than we thought," she explains, and she sought new ways to describe it. She networked with the students' social media channel and used a survey tool with 50 titles, in which as many students participated. This approach seemed important to her because wording in the world is currently changing massively and rapidly in all sorts of directions. "So now the different generations are facing big questions in terms of the use of language," she says, "it's a state of turmoil that was wonderfully mapped out in the students' choice of title." It had to be a title that would last and also depict diversity. After extensive discussion, they finally democratically agreed on the term "Kaleidoscope."

Interpretation of imagery
Kaleidoscope is a word that originally comes from the Greek and means: to see beautiful shapes. But art is more, and so Pfeiffer broke this term with the poster's motif, which the viewer might assume is a tattoo. "The students have currently expanded the genre of graphics in art practice, because they are in possession of a tattoo machine," says the artist. This phenomenon of tattooing each other, she says, is exciting because it shows a bodily connection with one's fellow student*s generation that has not existed before. "Here you can see how, in addition to language, the interpretation of imagery is changing." Whereas tattoos used to be considered religious signs of indigenous people, seafaring recognition or prison jewelry, today they are socially acceptable and a general consensus. Today, he says, everyone can relate to the term, and so it has also found its way into art education. "Looking at art and design, you can also note that humans with their two hands, or their corporeality, are also born to analog activities, no matter how much more AI we invent."

Controversy is important
Art and language, two important factors that convey education, are often perceived as controversial. What one viewer/reader finds beautiful, exciting or repulsive, another may see as ugly, boring or appealing. "That's what we need to talk about. Across the generations, across the republic, across the subjects, across the genders," Pfeiffer demands. Talking and researching with one another is important, he says, and it may well be uncomfortable, i.e., beyond one's own comfort zone and gender. The question of how far art can go is also addressed by a second exhibition entitled "SCHAUPROZESS PROZESSSCHAU," which can be seen until January 24 in the Oktogon, at Wormser Straße 55. The multimedia installation by the Frankfurt secondary school asks the question: How far can or may I go too far?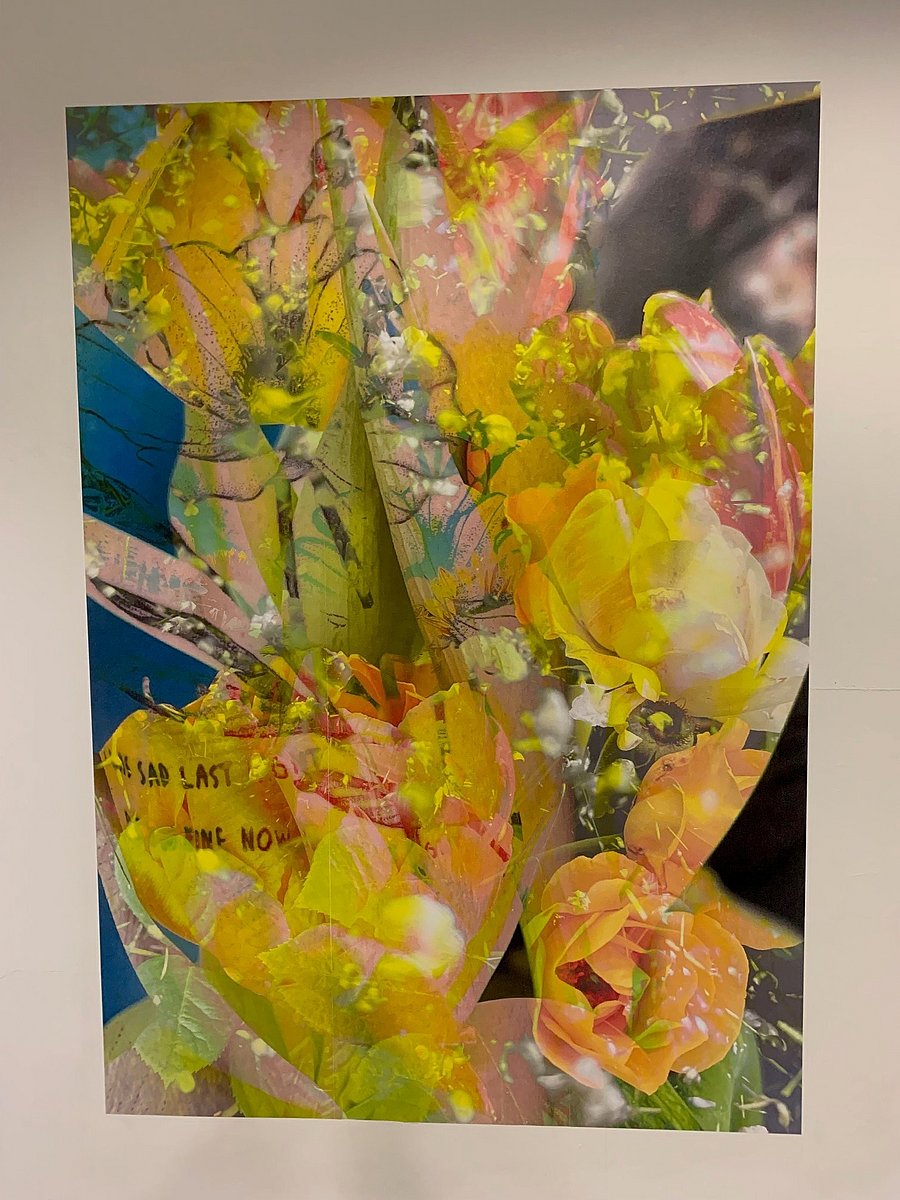 Kaleidoscope 2022 - a varied semester exhibition
For the first time after a long corona phase, students of the art department are exhibiting their 50 or so semester works in a varied exhibition, which is something to talk about, even if you often don't have the right words right away.
On display are, among other things, painterly altered photo collages, a walk-in thought cube, graphically finely crafted mixed creatures and time-lapse paintings, as well as a moving light installation. Disturbing water imaginings, an oversized labyrinth construction outdoors seemingly guarded by aliens, or a foil installation growing through the ceiling complete the exhibition oeuvre, as do wall-filling streams of color, a melting torso or memory-like tile-sized ornaments, monochromatic photographs, and graphically designed electrocardiograms.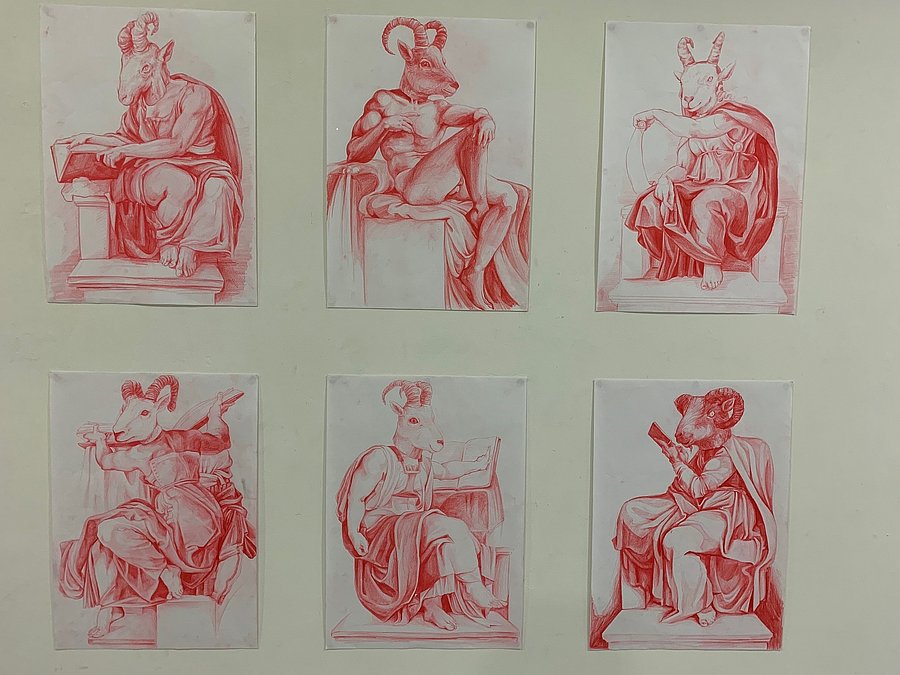 Strange things can lead to solutions
"Art can help deal with these new images" says Pfeiffer, "Strange things can lead to solutions!" This is possible, he says, primarily because the creativity of a new generation of critical, diverse and enterprising students also inspires the teaching staff. With this exhibition, the art department at Bergische Universität vividly demonstrates how different strategies can contribute to solving a problem, he said. "And we do that by creating disquiet, causing wonder, or evoking enthusiasm, joy and humor."
The Kaleidoscope exhibition, featuring works from the fields of painting, sculpture, graphics, photography, video and installation, is open through Jan. 16, Monday through Friday, 9 a.m. to 8 p.m., at Bergische Universität Wuppertal, Building I (Level 13), Fuhlrottstr. 10.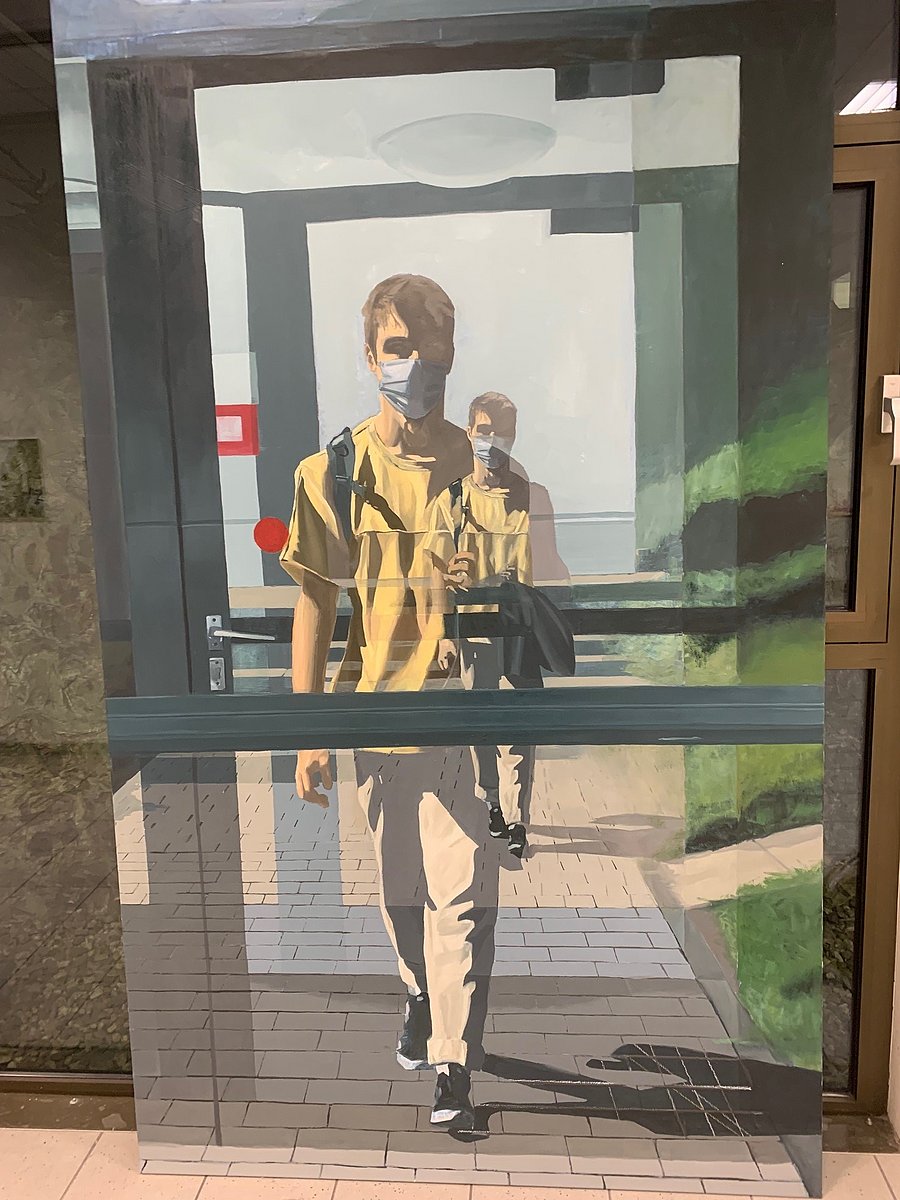 Uwe Blass

Katja Pfeiffer completed a teaching degree in art and education at the Düsseldorf Art Academy in the classes of Günther Uecker, Alfonso Hüppi and Jan Dibbets, as well as a teaching degree in history at Heinrich Heine University. She was a master student of Alfonso Hüppi. Since 2006 she has been a professor of art with a focus on artistic practice at the Bergische Universität Wuppertal.