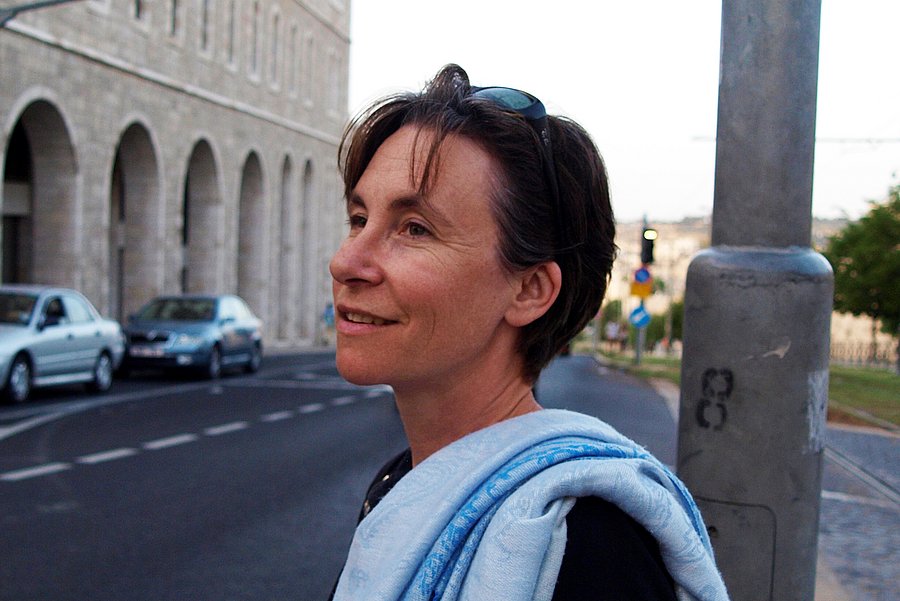 Mrs. Atatürk and the Symbolic, Political Equality of Women
Apl. Prof. Dr. Sabine Mangold-Will on Latife Uşşaki, the wife of the Turkish state founder Mustafa Kemal Atatürk
On January 29, 1923, Mustafa Kemal (Atatürk), founder of the modern Republic of Turkey, married Latife Uşşaki (b. 1899), who was 18 years younger than him. The marriage lasted two years, after which the president's wife disappeared from the public eye altogether. In 2009, the Turkish journalist Ipek Calislar wrote a remarkable biography about her. Who was this extraordinary woman?
Mangold-Will: Latife was undoubtedly an impressive personality, but whether she was really an extraordinary woman...? Latife was the daughter of a very wealthy, successful and well-connected merchant named Muammar Usakizade. When Izmir, her hometown, had been occupied by Greek troops in May 1919, her father had left the city with the family and moved to France. In Paris, Latife deepened her knowledge of French and other languages and began to study law. Her father's wealth thus provided her with an excellent - rare for a woman of her social background, but not unique - international education. It would have been truly exceptional if she had completed her studies, but instead she returned to Izmir after the victory of the Turkish national movement at Sakarya (fall 1921). There, in September 1922, at the invasion of the Turkish troops, she met the leading general Mustafa Kemal, who was looking for accommodation in Izmir befitting his status. The splendid house of the Usakizade family came into question for this purpose, and Latife endeavored to persuade the most important man of the victorious Turkish national movement to stay. Sources say that Kemal was attracted by her open, Western-style manner; he is said to have been enthusiastic about her organizational skills. But what Latife did was what women do in all traditional societies: She put herself at the service of his cause in order to win over the man behind it as a husband. A man, however, who only considered marrying her precisely because she seemed suitable to embody his political and social modernization program. And this was perhaps the reason for both the success and the failure of this marriage.
For the first time after the end of the Ottoman Empire, the country witnessed a woman entering the box of the Diplomatic Corps of the Turkish Parliament in Ankara, unveiled, in February 1923, to listen to her husband's speech, which she had written together with him. That was a historic appearance, wasn't it?
Mangold-Will: Yes and no. First of all, about the phrase "unveiled." If by that it is meant that Latife did not cover her face, then that is true. If it means that Latife showed her hair in public, then that is not true. Latife also always appeared in public with a headscarf; sometimes hair peeked out, but she was never seen in public without a headscarf. Photos showing her without a headscarf were taken in the family's private space and originally circulated only there. Only after her marriage at an advanced age has she also been seen in public without a headscarf.
To return to the scene I mentioned, her appearance in the diplomatic box of the parliament in Ankara: It was simply unusual that a woman appeared at all in this public political space. That was the sensation. That was the revolution.
One of the deputies even said to her, "In your person, Turkish women have experienced a revolution today!" How did that manifest itself further on?
Mangold-Will: As I said, this appearance was about the symbolic political equality of women. De facto, it took a few more years before Turkish women also had a legal claim to this emancipation. In 1925, the "Hat Law" initially banned the veiling of state employees in public. This meant that women who wanted to work in the public administration, for example, had to do without the veil; the headscarf was no longer obligatory, but it was not forbidden either. So this was the Latife moment for all women in the service of the Turkish state.
Although Mustafa Kemal, as his biographer Andrew Mango once smugly wrote, was privately more in favor of the harem, the Turkish Republic also abolished polygamy in 1926 as part of the introduction of the Swiss Civil Code. It was not until 1934 that Turkish women were granted the right to vote and stand for election at the national level, i.e. the aforementioned political equality.
Latife came from a wealthy merchant family from Izmir and was considered - as you have described - to be highly educated and strong-willed. Her appearance was also considered unusual. But did she also have political influence?
Mangold-Will: Well, that depends on what you mean by political influence. Latife had no profession; she never held political office, although there were attempts to make her a member of the Turkish Parliament. When 18 women sat in the Turkish Parliament for the first time in 1935, however, Latife was not among them.
Her biographer Ipek Calislar attributes to her an indirect political influence, on the one hand through the influence of her husband Mustafa Kemal, and on the other hand through her public role model function in the media. She cites as evidence, for example, Latife's collaboration on a speech Kemal gave or refers to contemporary newspaper articles commenting on her appearance. I find it difficult to speak of "political influence." After all, it cannot be denied that the wife of the founder of the republic has inscribed herself in the collective Turkish memory. It is precisely the attempts to defame Latife as quarrelsome, unruly and "bitchy" that indicate how present and challenging she was for her contemporaries. One can understand this if one has ever seen a picture of her in riding boots, pants and coat with a colorful scarf on her head. But one must not forget that these were situational, extreme political stagings and not everyday reality.
Latife even saved her husband's life once. The journalist had to stand trial for this reporting in the biography. What was that about?
Mangold-Will: In her biography, Ipek Calislar tells a story (told to her/very well known) according to which Mustafa Kemal, during a raid on his house in Ankara in 1923, is said to have left the house in her full-body veil on Latife's advice in order to save himself from possible assassination and to get help. In 2009, when the biography was published in Turkey, the author was charged for it under Section 301 of the Turkish Penal Code for "insulting Turkishness." This law had been introduced in 2005 after the AKP's victory in the 2002 parliamentary elections. By 2008, some 60 Turkish writers, journalists and human rights activists had already faced trial under this paragraph. Many were convicted. Ipek Calislar, however, was acquitted in her trial. But the fact that the Turkish public prosecutor's office brought charges for this trifle alone is indicative of the political climate in Turkey in the early 2000s.
After two years of marriage, Mustafa Kemal, who had by then become president of the Turkish Republic, separated from his wife under the old divorce law. Latife then withdrew from the public eye. Did she change the image of women in Turkey?
Mangold-Will: The divorce took effect at the beginning of August 1925. Kemal pronounced it unilaterally, and Latife had no choice but to accept it. It was not until about eight months later that the Swiss Civil Code, with few changes, was introduced as the civil code in Turkey, making such a "violation" legally impossible. Latife's biographer Calislar assumes that Latife, a "lawyer," worked toward the introduction of this law during her marriage. There is no doubt that Latife advocated for more women's rights. But it is unrealistic to believe that the introduction of Swiss civil law was a lonely decision by Kemal, who had his ex-wife in mind. Since Latife withdrew first to Europe and finally from the public eye, I do not see that she really changed the image of women in Turkey. Her appearance was too brief and too exceptional for that. Rather, I would sum up by saying that Latife was significant for the fact that women in Turkey had changed during the long war period of 1914-1923, and the men who formed the political elite in Turkey after 1918 could neither ignore this change nor wanted to. That is, Latife was one of the new Turkish women who lived change while demanding more change, and she undoubtedly inspired women in Turkey as well; but she was by no means alone. It would be just as important, or perhaps even more important, to remember the modern men and, moreover, the many women before, beside and after her, such as Halide Edib Adivar, Nezihe Muhiddin or Sabiha Gökçen, Mustafa Kemal's later adopted daughter, who as a fighter pilot was as much involved in the brutal fight against the Kurds as she was the public embodiment of the new Turkish woman.
Uwe Blass

Dr. Sabine Mangold-Will studied history, political science and Islamic studies at Saarland University. She is an adjunct professor of modern and contemporary history at Bergische Universität in Wuppertal.