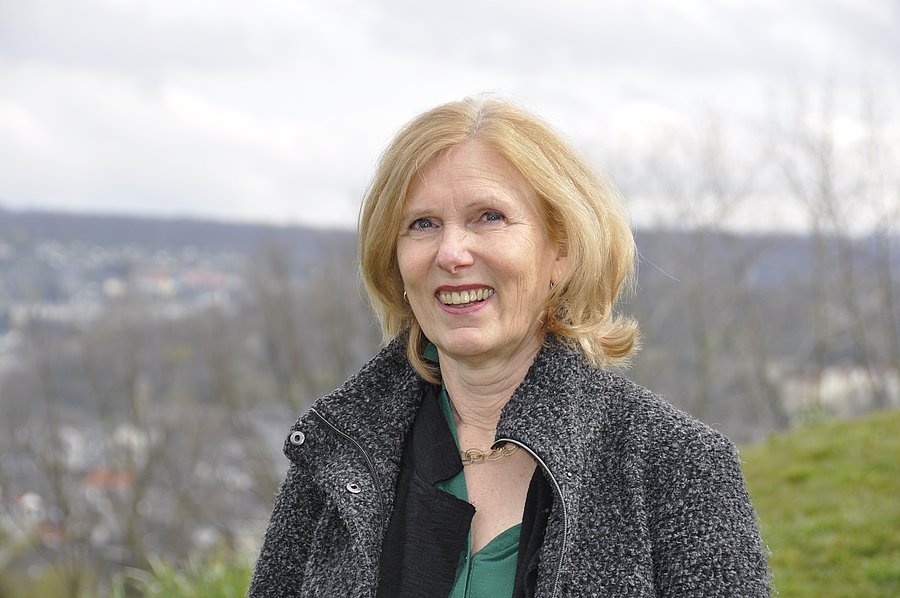 Judy Garland: A strong voice that tells with skin and hair
Music educator Christa Warnke on the 100th birthday of a show icon Frances Ethel Gumm, better known as Judy Garland, was born in Minnesota on June 10, 1922. What do you associate with this artist?
Warnke: She is a strong artist, very authentic, very intense, an impressive artist. But she is also an extreme example of this tragic show business. She has a mother who wants to realize her own dream in her child. That's why she pushes Judy all the way into the entertainment industry. It was already a hard lot.
In 1939, the then 17-year-old had her international breakthrough with the movie "The Wizard of Oz" and sang an evergreen. Which song is that?
Warnke: It's "Somewhere over the rainbow," of course. It's a beautiful song. Most of my students must have learned the song at some point, because it's musically exciting, and you can take the lyrics with you into life. I think it's good to carry songs with us that we can sing anywhere, because the lyrics are so timeless, they really stay with you for life. She filled concert halls in the '50s and '60s and also played the singer Esther in the second Hollywood film version of the musical "A Star is born" in 1954, which was embodied in later versions by Barbra Streisand and Lady Gaga. This new comeback was also bitterness for the artist, because she had already ended several films prematurely and suffered from severe drug problems. They even tried to partially replace her vocal numbers with a double. "Swanee" by George Gershwin and "My Melancholy Baby" by Ernie Burnett she interpreted in her very own way. What is fascinating about her voice?
Warnke: First of all, she has a really strong voice, relatively deep, mezzo, alto or so, with clear intonation, a well understandable, soft articulation. That is already a trained voice with enormous carrying capacity and a characteristic sound. What I find particularly exciting about her, she narrates her songs with skin and hair. There is a poem by Eva Strittmatter that says: "It must be as if he had lived for this song. For this moment in which he sings". And that's what she does, she sings very expressively, sometimes with coarse effects, scratches (scratches) or distortion (distortion) is what we call it today, that is, not nobly restrained, but she can be very coarse if she has to be.
When you see Garland in the 1961 film "The Judgment of Nuremberg," for which she was once again nominated for an Oscar in the best supporting actress category, she is barely recognizable a few years before her death, emaciated and destroyed from a lifetime of drug abuse. In the end, she even destroyed her greatest asset, her voice, and was booed at her concert performances. In 1969 she died at the age of 47 from an accidental overdose of pills. Marilyn Monroe, Jim Morrison, Romy Schneider, Michael Jackson, Amy Winehouse, Prince, Whitney Houston, many artists end up like that. What's the reason for that?
Warnke: Show business is a tough business, it's not your family, it's not friends. You're a product, but it's your life. You don't have time for friends and family anymore. That's the dilemma every star is in. You're stressed, you're slaving away like an idiot, you're rootless, and then everyone is hyping you up. You hardly have any real friends who snap at you sometimes and bring you back down to earth. I also experienced this with a young, successful band. These artists, who were 18 years old at the time, were asked about Merkel's politics, for example, and then they were supposed to give well-founded information. People of that age already get the impression that they are very important, so unique. You can easily develop a narcissistic disorder if you live and work in this world. I don't think there are many musicians who maybe had a good upbringing or a good foundation to deal with that. It's very hard to maintain a healthy psyche under this pressure to succeed. And Judy Garland, it has to be said, was given drugs from a very early age. In the 30s and 40s, people thought that the body could handle stimulants and tranquilizers. She was drugged from childhood.
Many of her recordings have been inducted into the Grammy Hall of Fame, including "Over the Rainbow," "Have Yourself a Merry Little Christmas," "Get Happy" and "The Man That Got Away." Have you ever performed a Garland song?
Warnke: "Over the rainbow" is of course an important song in my life and "Have Youself a Merry Little Christmas" is also in my repertoire. Another thing that connects me very much with Judy Garland is that in 2013 I staged the musical "The Wizard of Oz" with 60 children at the music school in Bocholt. And I really got to grips with this piece very intensively. It was the most beautiful children's musical I've done in my life, because it's well written and tells a timeless story that still carries today. I was happy that I was able to do that and give it to the children to take with them into their lives.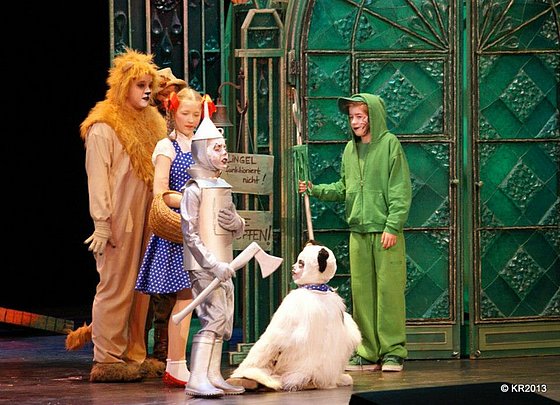 Garland's daughter, Liza Minelli said about her that she lived eight lives in one. What does she mean by that?
Warnke: It's certainly this child star, Baby Frances, who dances with her sisters at the age of three. You can see that on YouTube, and it's impressive what they're already doing. And then she gives herself the stage name Judy Garland at the age of 12. I find that amazing that such a young girl insists on another name. Then she comes to MGM, the movie company, and she's patronized there all the time; so first by her mother and then by the movie industry. Her mother decides if she can have a child, she has a brutal work schedule, and then eventually she gets kicked out. And then after acting, the singing career started. She says, `I was beeing like reborn, I heard the applause and I realized, I`m not finished, I`m still Judy Garland.' ` Then she becomes a mother. These are all things she had to attend to, and it can seem like several lives already. You always have to turn your innermost self inside out and that is a funny way to live.
Garland is now considered one of the first gay and lesbian icons, and again, that has something to do with the Wizard of Oz. You know what?
Warnke: I think it's the rainbow that comes from that. And there's always this phrase in relation to this musical: Are you a friend of Dorothy? That means, then you're welcome here in the group, because then you're friends with someone who has no prejudices. Maybe she also became an icon because she had something to say, because she was not a starlet. She was authentic, had charisma and was also friends with many homosexuals in show business.
Uwe Blass (conversation from 03/21/2022)

Christa Warnke has been an artistic employee for the subject of singing with a focus on jazz pop rock at the Bergische Universität Wuppertal since the summer semester of 2005.