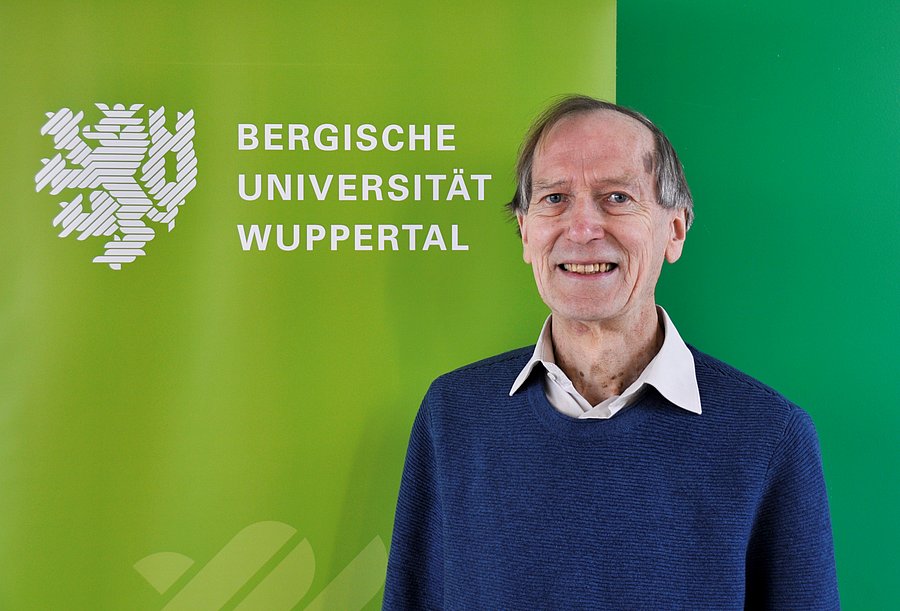 "The Mysterious Affair at Styles": Agatha Christies first novel is being published
Interview with Colin Foskett, former research assistant in English Studies

Agatha Christie's literary career began in October 1920 with the publication of her first crime novel, "The Mysterious Affair at Styles". What makes her works so special?

Foskett: Like many people do, I like to read thrillers, and nowadays they are very popular, e.g. as travel or vacation reading. The large number of detective stories and crime series on television is also a proof of the popularity of this genre. And in the 1920s the stories of Arthur Conan Doyle and his master detective Sherlock Holmes had a large readership in Great Britain. However, these were often short stories. They did not always deal with a murder. Sherlock Holmes' success as a detective was based on close observation and deduction. "You can see, but you do not observe," he once said aptly. In 1920, an enthusiastic readership was established. Agatha Christie had already developed a very successful pattern for a crime novel in "The Mysterious Affair at Styles". It is about murder. There are several suspects (with motives and/or alibis), some of whom lie or have something to hide. An investigator little by little ascertains the truth and unmasks the murderer. In Agatha Christie's case, this often happens in a dramatic final scene with all (still living) suspects. The reader accompanies this process, experiences the many "clues" (some of which lay a false tray) and of course tries to guess the murderer himself, but this is hardly possible. Thus the thriller remains exciting until the end.

The novel appeared in German translation in 1929 under the title "Das geheimnisvolle Verbrechen in Styles". Autobiographical elemtens are also included. What are these, for example?

Foskett: Of course, autobiographical elements play no role for the reader at all. Nevertheless, when you know that the novel was written during the First World War and that Agatha Christie (born in 1890) was a nurse in a hospital in her home town of Torquay, caring for Belgian soldiers and meeting refugees from German-occupied Belgium, it is clear where the idea for her Belgian investigator Hercule Poirot came from.

It is the first novel with her investigator Hercule Poirot, which she lets die years later in the thriller "Curtain: Poirot's Last Case". Why did she finally say goodbye to her hero?
Foskett: First something about the figure Hercule Poirot - a brilliant idea. With an egghead, a perfectly styled black moustache and always neatly dressed - that is how he is described in the novels. And many know this appearance from the BBC television series, in which the actor David Suchet impersonates Poirot excellently. As a further characteristic, Suchet a dancing walk with small steps. He played Piorot over 70 times during a period of 25 years in the television series. In the novels (in the original English text) Poirot seems to be somewhat eccentric. The attentive reader notices a slight influence of French in his language (sometimes he himself is uncertain about the choice of words and even apologizes for it), which is amusing and certainly contributes to the popularity of the novels. For crime novels based in England at that time, a foreign investigator was certainly unusual. In "Curtain: Poirot's Last Case" which was published in 1975, he dies after he (probably intentionally) forgets to take his vital medication. Maybe Agatha Christie was simply tired of always having this Poirot as an investigator in her novels. And here there is a parallel to Arthur Conan Doyle, who also let Sherlock Holmes die, at least initially. In this case, however, the disappointment and even indignation among the readers was so great that Conan Doyle had to reverse his decision. Holmes had survived the supposedly fatal fall in the Alps during the fight with his opponent Moriarty and was investigating again in "The Hound of the Baskervilles". The original German title "Der Hund von Baskerville" was a mistranslation, because Baskerville is a family name and not a place name. With Poirot, however, it was different, because "Curtain: Poirot's Last Case" was the last novel published before Agatha Christie's death (one year later). Hercule Poirot, by the way, is one of the very few fictional characters with an obituary in a serious newspaper (in the New York Times in August 1975). Agatha Christie also had a female investigator - the aged Miss Marple - but she investigated in "only" 14 novels, while Poirot brought it up to 33.

Agatha Christie is commonly considered the Queen of Crime. What are the reasons?

Foskett: Yes, she is considered the "Queen of Crime". Over 60 times, she successfully applied the classical pattern for crime novel. As a child, she literally devoured books and was able to tell the very skilful actions of her crime novels in a linguistically convincing way. By the way, by classic crime novels I mean those in which creepy details like brutal murders with blood-drenched corpses are not described. Poisoning is a common method. Evidence based on meticulous forensic investigations, as they are possible today, do not occur and probably did not exist at the time. It is about the people and the possible motives for murder. This "Queen of Crime" had and has several successors (perhaps "heiresses to the throne") who have applied her patterns and developed them further in more modern crime novels. Think for example of P.D. James (with investigator Adam Dalgleish) and Ruth Rendell (Inspector Wexford) or Elizabeth George (Inspector Lynley) or Martha Grimes (Richard Jury). By the way, although they are Americans, the crime novels of the latter two authors are set in England.

Finally, a little reading recommendation: Which Christie novel is your personal favorite?

Foskett: "Murder on the Links" may have been my first Christie novel, but I do not have a favorite because I rarely read a crime novel more than once. But I was never disappointed in Agatha Christie's work. The best seller is probably "And Then There Were None" (which I read when it had a different title that would be politically incorrect today). The special thing about this thriller is that in the end none of the original suspects are still alive. If you want to know how this works, you should read this exciting crime novel. By the way, some thrillers by Agatha Christie can be found in English language in the university library (among others "The Mysterious Affair at Styles"). This year the novel was published in a new edition for the anniversary. The new title "Das fehlende Glied in der Kette" was already changed in 1959.

Uwe Blass (Interview on February 5, 2020)
Colin Foskett was a research assistant in English Studies from 1977 to 2011. He worked in the fields of Language Experience and Linguistics in Teaching and was responsible for the coordination of the Language Experience Department for many years.