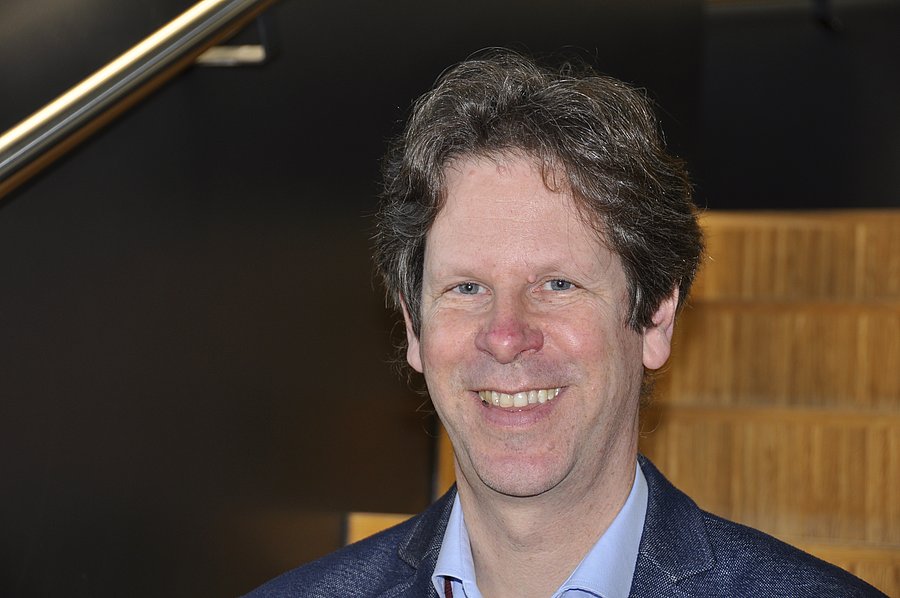 A myth surrounding Caruso
Prof. Dr. Thomas Erlach on the 100th anniversary of the death of the exceptional tenor Enrico Caruso

On August 2, 1921, the most famous star tenor of the 20th century died: Enrico Caruso. Who was this man?

Erlach: Enrico Caruso went through a classic biography of a social climber. He came from a poor family in Naples, had to work in an iron foundry as a child and there, he stood out because he sang at work all the time. He also sang in the church choir. The priest fostered him musically, so he also took singing lessons. He was very ambitious. He worked a lot on himself, on his own technique. In the beginning, he had quite a lot of height problems when singing, as well as extreme fear of performing. But then, he was able to overcome this through self-taught study. He made his opera debut at the age of 18, but initially with varying success. His breakthrough came in 1898, when he was 25 years old, with Umberto Giordano's "Fedora" in Milan. He was relatively soon also successful abroad, e.g. in New York. The Metropolitan Opera became his regular stage later.There, he performed for 18 seasons in a row, advanced to stardom and became a big earner. When asking about the reasons for this success, one can say that Caruso was a vocal wonder who had good natural gifts. Practically, there is no audible change of register in his voice, i.e. the transition between chest and head voice, which causes many difficulties for a lot of singers. As a result, his vocal sound is very homogeneous, the high notes are very powerful. He also has a so-called baritonal colouration, although he is a tenor. This means that there is an additional low voice element. He therefore had a good middle range as well. His singing style was very contemporary at the time. He took great liberties with the tempo and sometimes used sobs as a means of shaping. He also used a so-called portamento, i.e. the dragging transition between two notes. This is no longer done today, but at the time it was exactly what people wanted to hear. Tragically, he did violence to his health. The many performances affected his voice at some point.

In his native Naples, high society denied him due recognition, which is why he refused to ever perform there again after his worldwide successes. Why was that the case?

Erlach: Caruso began his career in Naples as a street and bar singer, i.e. beyond high society. His first successes took place elsewhere, namely in Egypt, in Russia, in Argentina and finally in Milan in 1900. There, he had his breakthrough in the role of Nemorino in Gaetano Donizetti's "Love Potion". In the same year, he also appeared at the famous Teatro San Carlo in Naples, where, despite his successes, he received a very distant reception. The reasons lie both with him and with the Neapolitans. Naples is a very old musical city that was proud of its theatrical, linguistic and other traditions. Caruso, for his part, was also a very proud person who did not expect the rejection by the audience. He was also unaware of the customs there. Namely, that young singers courted, not to say bribed, the ranks of critics beforehand. He did not do that and, accordingly, was put down by the critics. He is said to have then taken an oath that he would only come to Naples to eat pizza. Later, Naples had difficulties with his person as well. After 15 years, a street named after Caruso was renamed. And even today. the memorial plaque on his birthplace is very inconspicuous.

He lived in a wild marriage, was a target of the "black hand", a kind of mafia precursor, escaped a bomb attack in Cuba, was exceedingly generous and always responsible for jokes at appearances. Can he perhaps be called the first enfant terrible of the 20th century?

Erlach: There is a myth surrounding Caruso. This myth has been constructed, partly through his wife's notes, but also through novels and films that were made about him relatively soon. He was very fashion-conscious and had some somewhat quirky rituals. For example, he always did various mouthwashes before his performances and then smoked several cigarettes afterwards. These are things that the world found interesting. But I would say that the exciting biographical events are usually not the decisive feature for characterising him as an enfant terrible, but rather artistic innovations. In that respect, other musicians emerged more strongly in the 20th century, for example composers like Arnold Schoenberg or Paul Hindemith, who actually produced completely new sounds. Aesthetically, Caruso was rather conservative. He had no interest in music that was new at the time, apart from Puccini, who, however, had a rather backward-looking aesthetic.Caruso was humorous and stylised himself, which can be seen, for example, in the fact that he named his two children after opera characters. Thus, playing a bit with his profession and his existence.

He had an unsurpassed stage presence and his volume and the softness of his voice are still unmatched today. Caruso also holds the record of 863 appearances on the stage of the Metropolitan Opera. What was his repertoire like?

Erlach: Caruso is considered a tenor of the verismo. Verismo is a style of Italian opera of the time, particularly represented by Puccini. His parade role was Canio from "Bajazzo" by Ruggero Leoncavallo. This is a comedy character, a kind of clown, who is betrayed by his theatre partner and eventually kills her. Caruso mastered over 60 mainly Italian opera roles. Besides Puccini, these were mainly Verdi, Donizetti, Bellini, Leoncavallo and Giordano, as well as French repertoire, which he could sing bilingually. With a few exceptions, he did not serve the German-language repertoire. He once appeared as Lohengrin, but that was not his cup of tea, and he also sang very little Mozart. A special feature of his singing (he came from this Italian bel canto tradition) was to give a special colour to every part he studied. This was always particularly emphasised by those who heard him live. He had an extraordinary stage presence and a very great spatial impact.

Today, his La Donna e Mobile is more familiar to younger people from pizza commercials, though he was one of the first singers to make recordings. His Vesti La Giubba (from Leoncavallo's opera Pagliacci), recorded in 1904, is considered the recording industry's first million-seller, with over a million records sold since its release. Was he a pioneer in this too?

Erlach: Yes, he was. When Caruso made his first recordings in 1902, the gramophone had not even been invented for a long time. Only two years later, the million mark was broken. He was very successful very quickly. His discography has over 500 titles. The development of the gramophone and Caruso's fame stimulated each other. His voice, due to its baritonal timbre, was particularly suitable for recording technology, which was still very inadequate at the time because there were no microphones. Caruso had to sing directly into the bell. There were also only very short recording times of three to four minutes and no correction possibilities.Therefore, the records of the time did not contain complete works but popular individual numbers from operas, as well as romances and folk songs such as "Santa Lucia" or "O sole mio", which contributed to his fame. It is interesting that these records are also mentioned in Thomas Mann's "Zauberberg". In it, music is heard under medical supervision in the sanatorium. It is Caruso's voice that is described there in a cloistered form. And even today, these recordings evoke a strange and touching impression.

Caruso's death shocked the world. At the age of just 48, he died of pleurisy and blood poisoning. At the funeral, about a hundred thousand people lined Caruso's last path. Since then, the singer's mortal remains have rested in a magnificent mausoleum behind marble. It was not until 1930, that his embalmed body was closed at the insistence of his wife. A hundred years later, what significance does he still have in music?

Erlach: For me personally, it has a very specific meaning because I named my now deceased cat after him, who had such a beautiful voice. (laughs). In general, Caruso is important for the development of modern performer culture in popular music. The personality of a singer becomes more important than the composition being performed. This includes picking out beautiful passages from the context of, for example, an opera to present them in a certain way. Something like media hype and extra-musical aspects become more significant than the musical work. Adorno criticised this as "fetishising the artist". In my research, I primarily came across popular science literature. There is hardly any specialist literature on these phenomena. On the other hand, I think it is important to also deal with these questions scientifically, in the sense of the history of interpretation of operas or also the history of singing culture or singing lessons.

There are always exceptional artists in the music industry. Who do you think is the world's leading star tenor today?

Erlach: The first tenors who come to mind are Jonas Kaufmann and Rolando Villazón. They tour the world, also often operate with single numbers and mixed programmes at festivals. They are very active in the media, but also have classical roles in operas. Unlike in the past, such success is no longer attainable today without formal university studies. Training in classical music has become very specialised and professionalised since Caruso's time, so such natural wonders as Caruso tend to diminish.

Uwe Blass (Interview on July 19, 2021)

Prof. Dr. Thomas Erlach has been a university professor for the didactics of music at the University of Wuppertal since 2014.