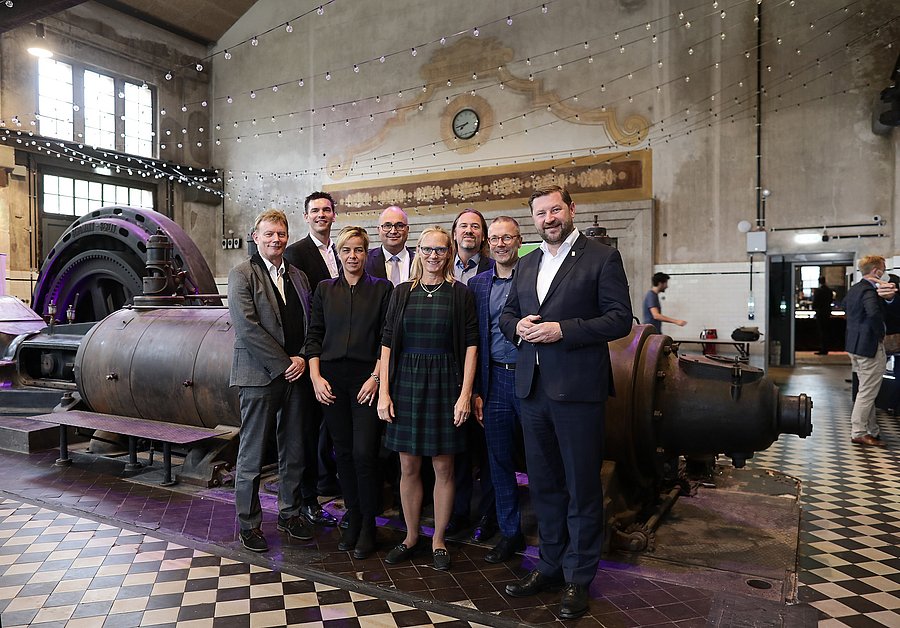 6th Bergisch Innovation and Education Congress: Securing the Future - Sustainable and Digital Management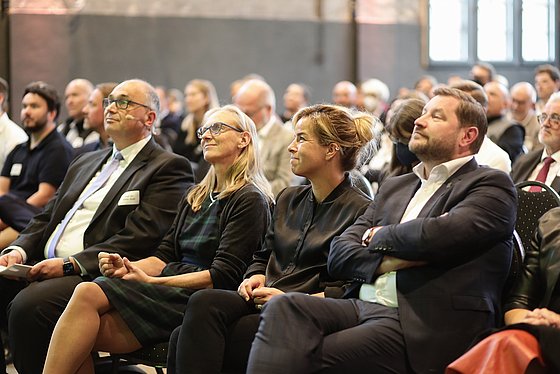 Around 140 interested participants came together on September 15 in the Solingen Machine Hall for the Bergisch Innovation and Education Congress. The event, which is now in its sixth year, was hosted by Bergische Universität, the Bergische IHK and Neue Effizienz together with the Bergische Struktur- und Wirtschaftsförderungsgesellschaft, the city of Remscheid and the technology centers in Wuppertal and Solingen. This year, business and science exchanged ideas on the future topics of digitization and sustainability.
The keynote speech was given by Mona Neubaur, Minister of Economic Affairs and Energy of the state of North Rhine-Westphalia. "The transformation of the economy toward sustainability and climate neutrality is the most challenging project of our time," she said, and went on to emphasize, "We are supporting small and medium-sized enterprises in particular to become more confident, stronger and even more competitive, and to use digitization as the key to this process. Projects such as Circular Valley as a center for the circular economy serve as a model for Germany, Europe and the world. With this innovative spirit and wealth of ideas, the Bergisches Städtedreieck is taking on a pioneering role for the sustainable transformation of the economy."
In addition to the minister, IHK President Henner Pasch and Solingen's Lord Mayor Tim Kurzbach, the new rector of Bergische Universität, Prof. Dr. Birgitta Wolff, also took part in the subsequent discussion round. She echoed the minister's optimistic statement and emphasized that the university would continue to make its contribution to the future viability of the region. By ensuring the training of urgently needed young academics and supporting the local economy in retaining skilled workers in the Bergisch region, the university was making a decisive contribution to implementing the visionary goal of the congress - 'securing the future' - for the local business community.
Opportunities and change
IHK President Pasch made it clear how difficult it is for companies in the Bergisch region to avert the acute threat to their existence posed by exploding energy costs and also to manage the transformation to more sustainable business in the medium term: "It's as easy as balancing over a blazing campfire," Pasch said literally. As a successful IT entrepreneur, he naturally emphasized the opportunities offered by digitization.
The congress was rounded off by workshops and other presentations: For example, junior professor Karoline Augenstein, who is dedicated to the topics of transformation research and sustainability in political science at Bergische Universität, explored the question of the significance of change as a value for a sustainable society in her keynote address.
The congress was moderated by Prof. Dr.-Ing. Peter Gust, who has held the office of Vice-Rector for Third Mission and International Affairs at Bergische Universität since September.
Junior Uni: Future - Digitization - Sustainability
Impressionen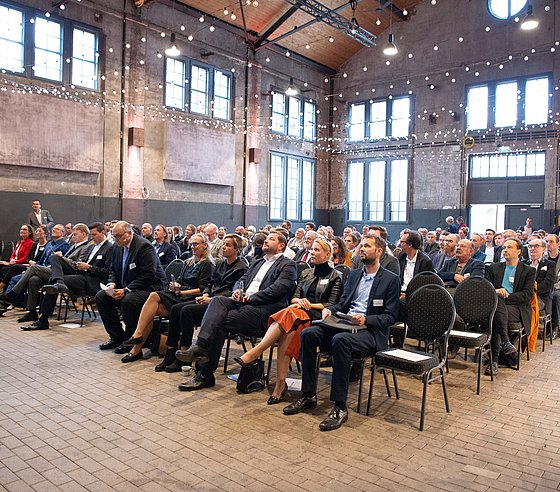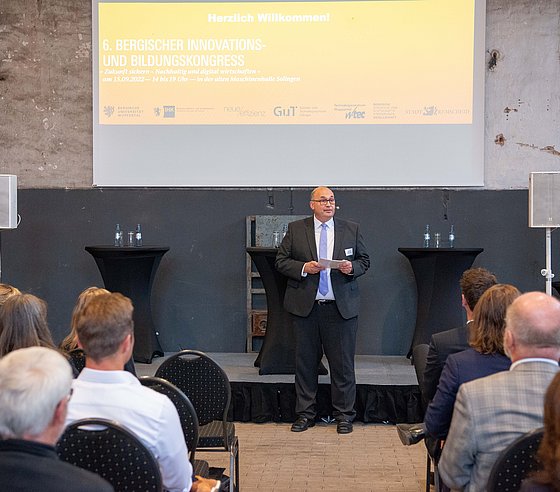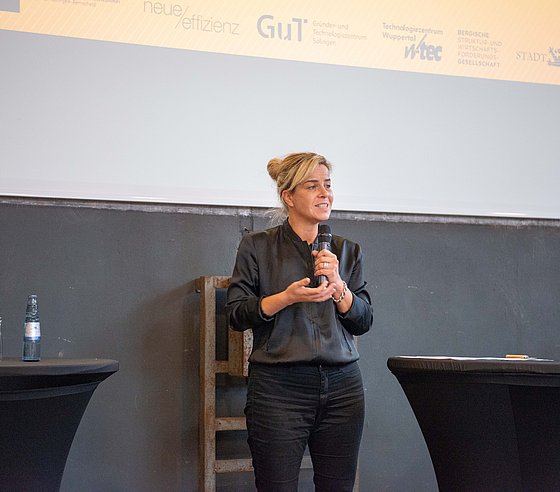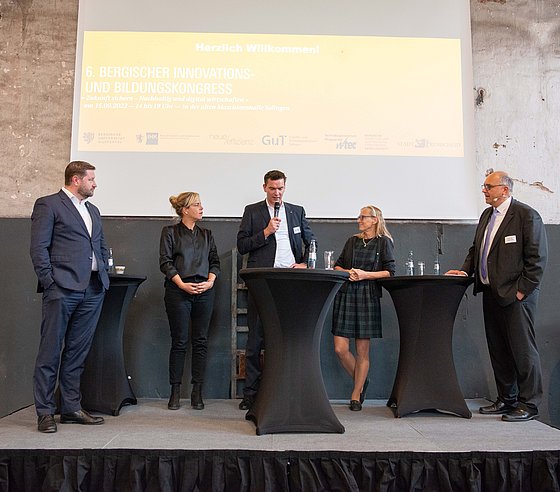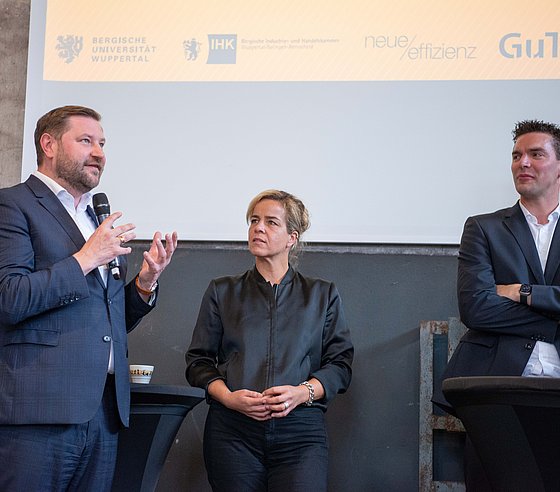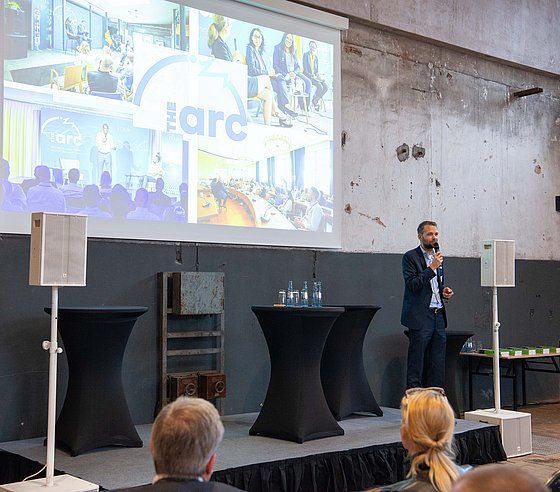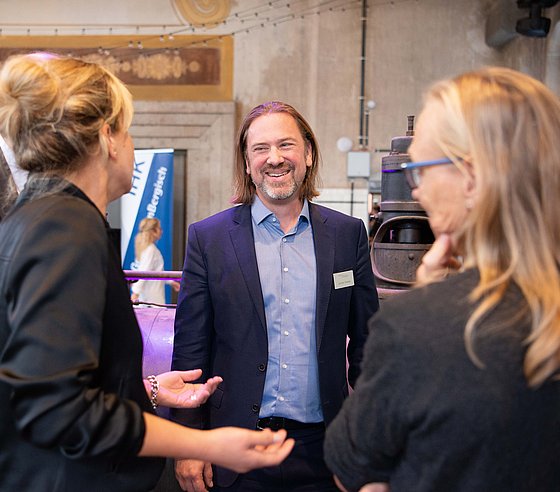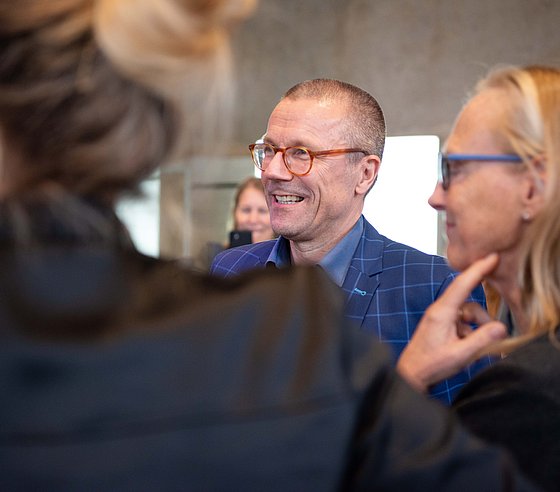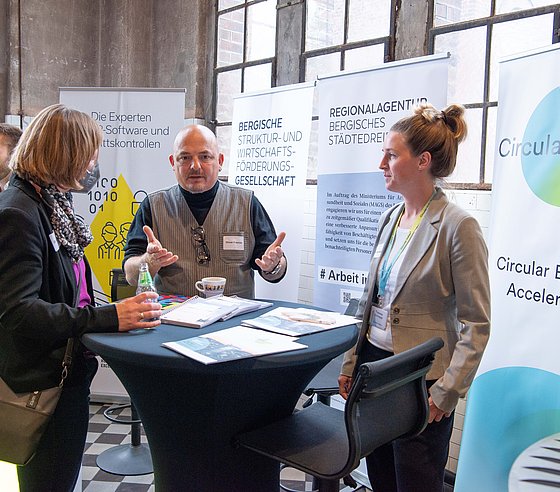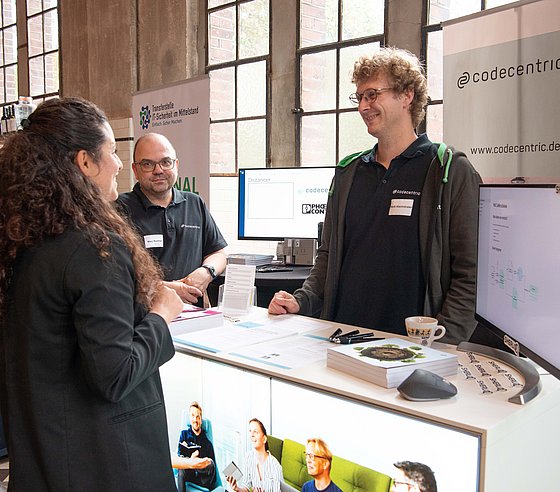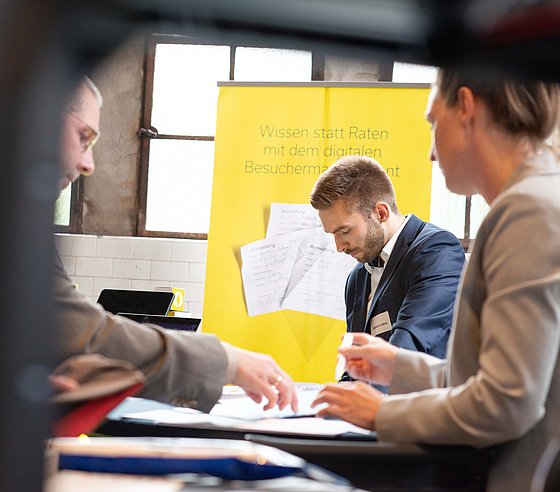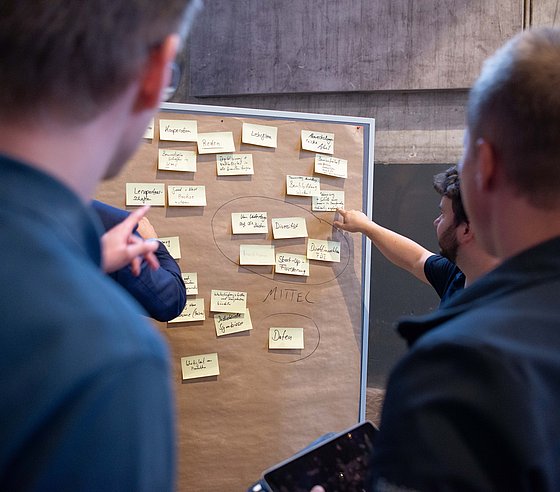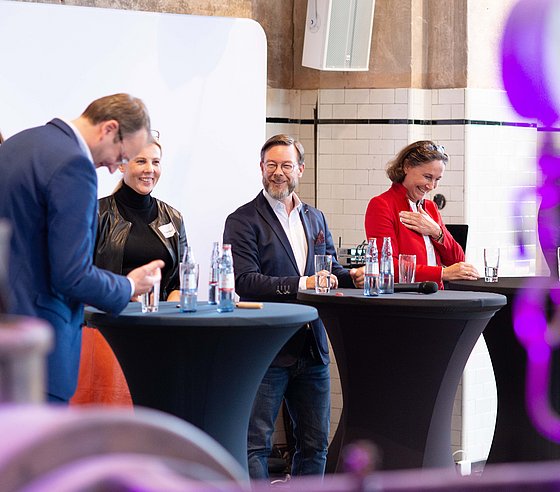 Photos: Mehdi Tavangar