Without appointment: Special vaccination programme at the Grifflenberg Campus
In cooperation with the city of Wuppertal, Bergische Universität is offering another special vaccination programme on the Grifflenberg campus: On Monday, 11 October, and Thursday, 14 October, students and prospective students, as well as BUW staff and those interested in vaccination, can come there easily and without registration for an initial vaccination.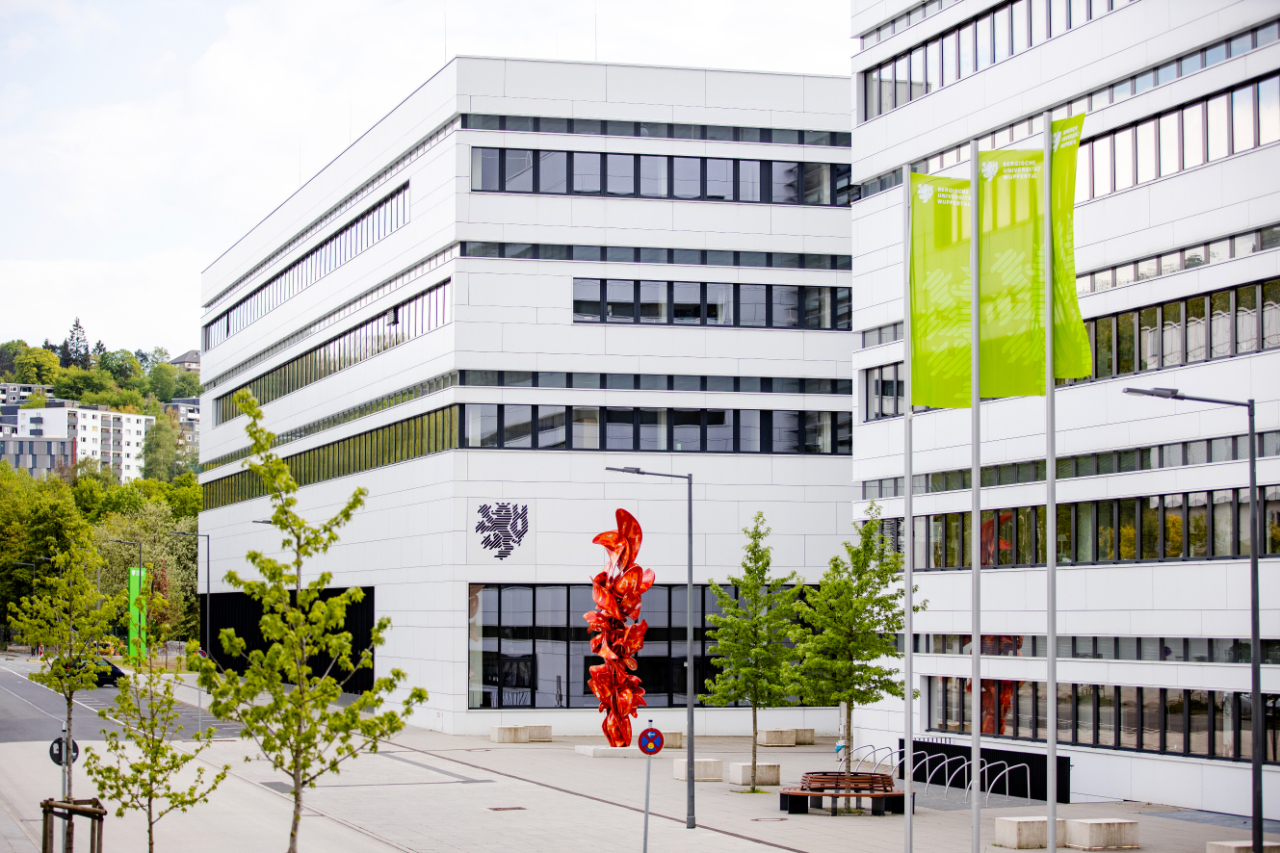 On both days, anyone who wants to be vaccinated will have the opportunity to receive an initial vaccination against the coronavirus in a vaccination bus in front of building V/W (access from Gaußstraße, right next to the new artwork by Tony Cragg) on the Grifflenberg campus from 10 a.m. to 2 p.m. without prior registration. The BioNTech mRNA vaccine and the Johnson & Johnson vector vaccine will be administered. The vaccine can be chosen on site if there are no medical counter-arguments or if the vaccine has run out. For the vaccination appointment, interested persons only need their identity card and - if available - their vaccination card. Forms for information and consent and, if necessary, new vaccination cards will be handed out on site.
With the vaccination, every person vaccinated with BioNTech, whether on 11 or 14 October, will also receive an appointment on site for the second vaccination, which will take place four weeks later on 8 and 11 November, also at the Grifflenberg Campus, between 10 am and 2 pm. In the case of a vaccination with Johnson & Johnson, there is no need for a second vaccination appointment - only one vaccination is necessary here.
Interested parties who would like to have a closer look at the vaccination documents in advance will find further information below:
Documents for vaccination with a vector vaccine (AstraZeneca + Johnson & Johnson) | Wuppertal
Documents for vaccination with an mRNA vaccine (BioNTech Pfizer + Moderna) | Wuppertal
All dates in Wuppertal at a glance:
www.wuppertal.de/presse/meldungen/meldungen-2021/juli21/dezentrales-impfen.php
Further information:
https://www.wuppertal.de/presse/meldungen/meldungen-2021/maerz21/kacheltext-impfen.php