German vaccination certificate for those fully vaccinated abroad and German recovery certificate for those tested positive abroad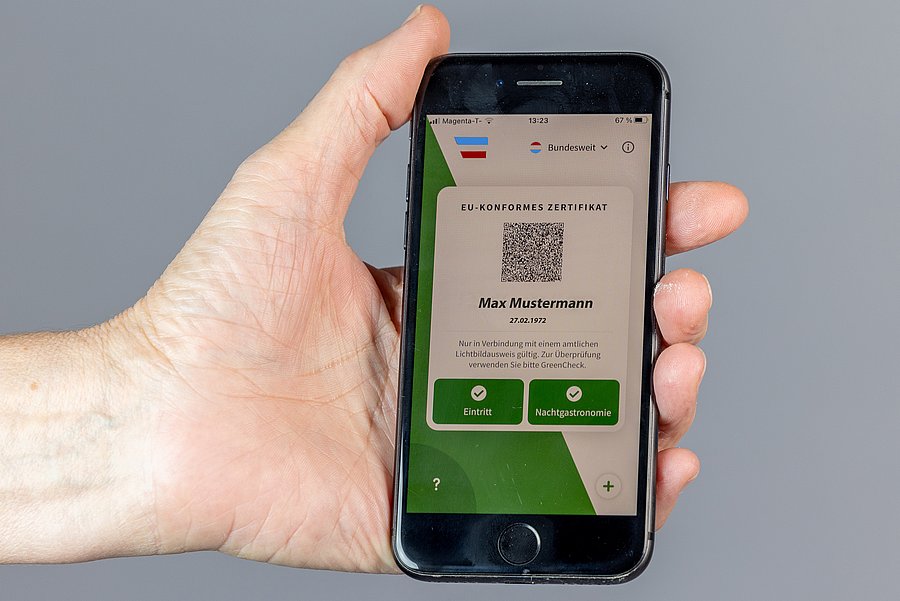 International students who have been vaccinated abroad with a vaccine recognised in the EU can have a digital German vaccination certificate issued for the Corona-Warn-App or for the CovPass-App. It is also possible to obtain a digital German certificate of recovery.
IMPORTANT:
For the digital vaccination certificate, it must be a vaccine recognised in the EU.
For the digital certificate of recovery, there must be an official EU-recognised PCR test with the positive test result.
Procedure:
The organisation is done by the International Center - Dept. International Office, Tanja Behnke, Office O.06.14a (Mon - Wed approx. 9.30 - 16.00).
Students should bring their student ID, passport or identity card, as well as their international vaccination certificate (yellow vaccination certificate) or their positive PCR test result. The vaccination certificate or PCR test result must be available at least in German or English.
The identity is checked against the vaccination certificate or PCR test result and a copy of the vaccination certificate or PCR test result is made.
Digital vaccination certificates and digital certificates of recovery are issued once a week by a partner pharmacy.
On the following day, the digital vaccination certificates and recovery certificates can be collected by the students at the International Center - International Office on presentation of their passport.
The digital German vaccination certificate and the digital recovery certificate can then be easily uploaded to the CovPass-App or the Corona-Warn-App and presented as proof for the 2G rule or 3G rule.