Fit for everyday consumption in Germany - events organised by the consumer advice centre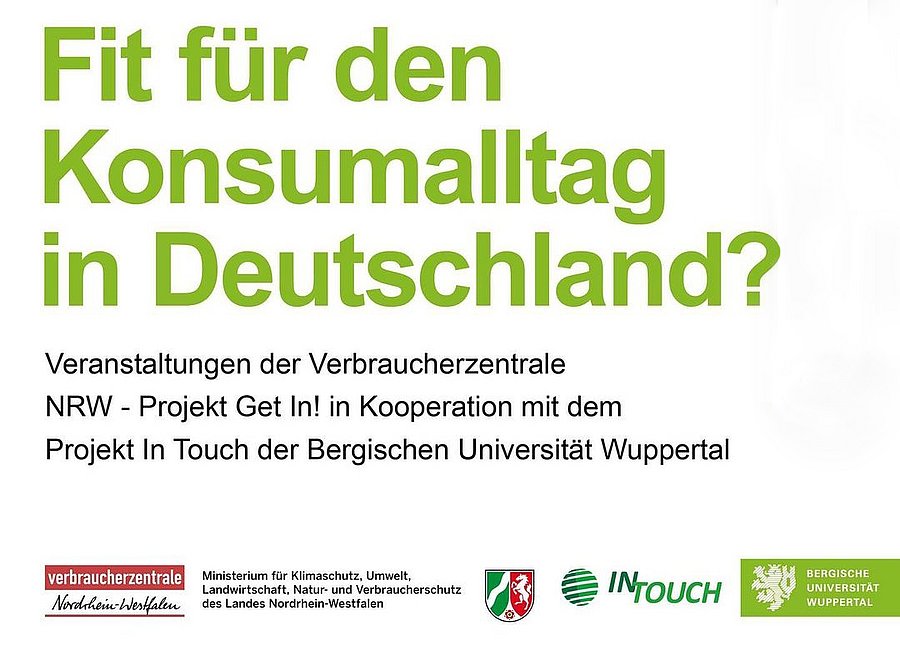 New in Germany? The consumer advice centre helps international students find their way around in everyday life with a special series of events. Topics such as rental contracts, mobile phone contracts, insurance and much more are covered.
The new event series offers international students the opportunity to find their way around everyday consumer life in Germany even better.
These next events will cover the following topics:
28 April 2022 4.00 p.m. Tenancy agreement - The first flat of your own
17 May 2022 16.00 Electricity and heating: How to save energy and costs
15 June 2022 4.00 p.m. Which insurances do I really need?
21 June 2022 2.00 pm Mobile phone contracts: What do I have to watch out for?
05 July 2022 2.00 p.m. Online shopping: Beware of fake shops!
All events take place online via Zoom Meeting.
Registrations with Sarah Laureen Just by email to sjust[at]uni-wuppertal.de