Example fraud case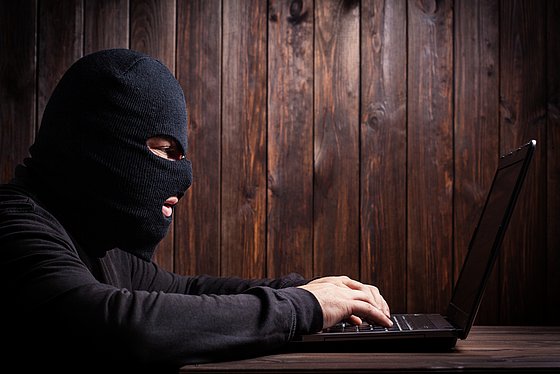 With this example story, we would like to show you how a fraud in flat rentals can happen and what you should look out for
Rachid, a student from India, finds an advertisement for a flat with attractive photos on a housing portal. The price seems comparatively cheap. According to the contact information, the provider calls himself "Peter".
Rachid writes to "Peter" at the email address given in the contact. However, he receives a reply from a "Klaus" from another email address. Rachid asks why a different name appears. "Klaus" replies that he has recently moved to Sweden with his family and therefore a friend created the ad for him, as he has a poor internet connection in Sweden.
Rachid asks how the rental would work. "Klaus" informs him that the renting is done by an "agency in Wuppertal", which also hands over the keys on the spot. He does not give the agency's name, telephone number or contact address.
Rachid begins to doubt the seriousness of the landlord and informs "Klaus" of this. "Klaus" replies by email that he has been renting flats to students for many years and is a trustworthy landlord. If Rachid did not believe him, he had plenty of other people interested in the flat. He also did not have time to get involved in a discussion. If Rachid wanted the flat, he would have to send a copy of his passport immediately and fill out a form with personal data.
Rachid is afraid that he will not get the flat he urgently needs and sends a copy of his passport and all his personal data by email to "Klaus".
"Klaus" then sends a prepared rental contract and asks Rachid to sign it and send it back by email and to transfer the first month's rent and the rent deposit in advance. Otherwise he would not get the flat.
Rachid becomes suspicious again and asks for the reason for the advance payment. "Klaus" explains to him that he had repeatedly received short-term refusals from foreign students in the past and then no rent was paid. He wants to secure himself with the advance payment and rely on Rachid really renting the flat. Besides, that is the way it is done in Germany. This sounds understandable to Rachid and he assures him that he is a reliable tenant and would definitely like to rent the flat.
Rachid receives the rental contract signed by "Klaus" back by email. "Klaus" also sends him a bank account in the Netherlands for the payment of the deposit and the first rent. However, the account is not in his name, but in the name of a "Paul". Rachid becomes suspicious and asks why. "Klaus" explains that he has not yet opened an account in Sweden because he has only recently moved and therefore the account of his business partner, who also owns the flat, should be used for the first rent payment.
Rachid transfers 1000 euros deposit and 500 euros for the first month's rent and sends "Klaus" a copy of his transfer receipt by email. "Klaus" thanks him for the payment and tells him that he has informed the real estate agency in Wuppertal about the rental. Rachid should inform him of his exact arrival date and time so that the agency can come to the rental flat to hand over the keys.
Rachid is happy and sends him the dates of his arrival from India. He receives no reply to his email. One day before Rachid's departure, he sends "Klaus" another email with his arrival time to make sure that the agency is also on site. Rachid does not get an answer to this email either. One day later, Rachid arrives in Wuppertal and takes a taxi to the address of his rented flat, but nobody is there. He writes several emails, but no response. He rings neighbours' doorbells, but they tell him that there is no flat for rent in the building.
Rachid fell for an internet scammer. The money is gone!
This is how you notice that it might be a scammer
if the advertiser has a different name and/or email address than the landlord
if the landlord does not provide a telephone number
if the landlord does not allow a prior inspection of the flat/room
if the landlord allegedly lives abroad and can only be contacted by email
if the landlord asks for rent and deposit to be paid in advance into a foreign account, especially if the account holder is a completely different person and lives in a different country from the landlord
Please note: Fraudsters are very clever and are prepared. They often have answers to suspicious questions that seem logical at first glance. They often put pressure on you so that you feel forced to sign a rental contract quickly and transfer money so that someone else doesn't get the flat.