Workshop Arriving in Germany and Wuppertal in the Summer Semester 2022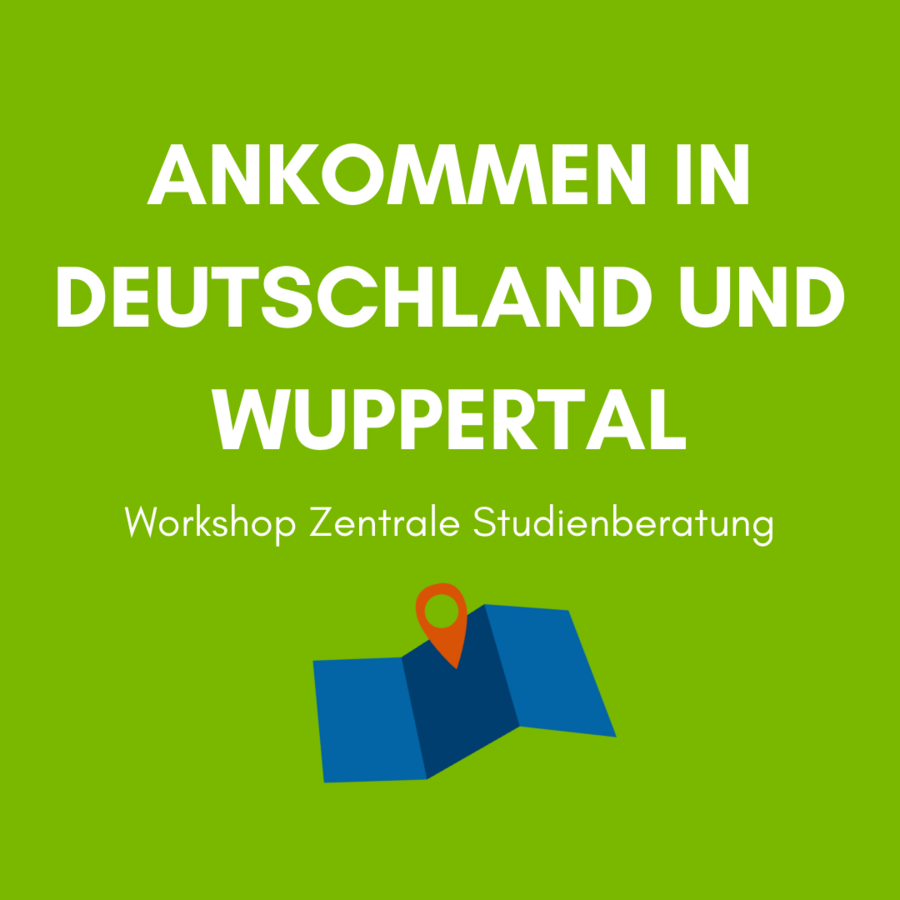 Finding your way in a new environment and culture is not always easy. What are "the Germans" like and how do they live? What cultural differences are there? What do I have to pay attention to? How and where do I meet people and how do I make contacts? How do I make friends? Who can I turn to if I have problems? Who can help me? The Central Student Advisory Service would like to find answers to these and other questions together with you.
When?
29.4.2022 from 10 a.m. to 12 p.m.
Registration:
Registration is possible until 22.4.2022 by email to zsbtrainings@uni-wuppertal.de.